Best Dance Movies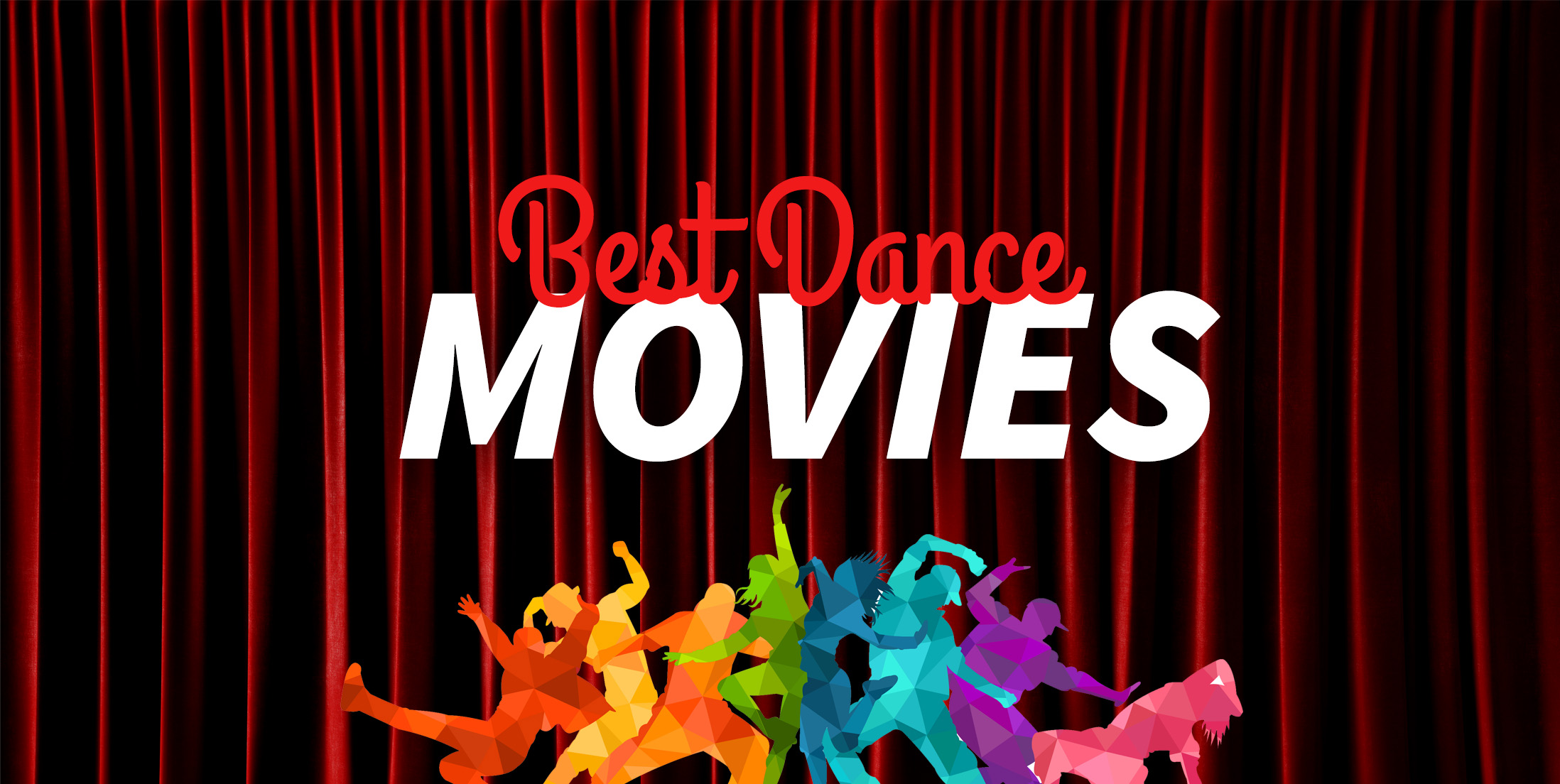 Let's be honest, dancing is an impressive skill to have... And sometimes there is nothing better than sitting in front of the TV watching people dance!
Dance movies are always a good choice when you want something to watch that incorporates both romance and action. And whether you want to watch a dance film or not, you will quickly find yourself mesmerised by the story and subconsciously tapping your toes to the beat of the music. Of course, we know there are so many dance movies that have been released throughout the years, so it can be hard to decide which you want to watch. Below you will find 35 of the best dance movies of all time, have a read and see which is your favourite.
---
1. Dirty Dancing
Dirty Dancing came out in 1987 and is a romantic drama dance film. It is about a young woman named Frances, also known as "baby", who goes to a resort on holiday. She becomes smitten with the resort's rebellious dance instructor Johnny Castle. Baby's father opposes their relationship, which creates a rift. However, she ignores her father and continues her romance with Johnny and learns how to dance with him.
We do a Dirty Dancing class for hen parties.
2. Footloose
Footloose came out in 1984 and is about Ren McCormack, who moved from the city to a small town with his family. This gives him a culture shock as he is now living in a place where rock music and dancing are both illegal! Ren takes it upon himself to change things with the help of his new friends. One of his friend's dads is the local minister too, which makes it even harder to overturn the ban.
Match this film with our 80s dance hen party!
3. Flashdance
Released in 1983, Flashdance is about a passionate young dancer called Alex who aspires to become a professional ballerina. In order to do this, Alex works a day job in a steel mill and dances in a bar at night. One day, she realises her handsome boss is interested in her and her aspiration to get a performing career. From there, with her boss Nick cheering her on, she aims to get accepted into a prestigious dance conservatory.
4. Centre Stage
Centre Stage was released in 2000 and is about a group of teens from various backgrounds that have all enrolled at a dance academy. They are all there to make it as ballet dancers. Due to being from different backgrounds, there are conflicts that result in jealousy, backstabbing and heartbreak as they are all there for the same reason and want the exact same thing.
5. Save the Last Dance
Save the Last Dance was released in 2001 and is about 17-year-old Sara Johnson, a promising ballet dancer in suburban Chicago. She gets invited to attend an audition for Juilliard School and asks her mother if she wants to come with her. Then after she fails the audition she learns that her mother was killed in a car accident as she was trying to get there. Sara then has to move to the South Side to live with her father and transfers to a majority-black high school.
6. The Nutcracker
The Nutcracker came out in 1993 and is about a little girl called Marie who falls asleep on Christmas Eve after a party at her home. Once she falls asleep, she dreams herself into an incredible world where all her toys become larger than her, and her beloved Nutcracker (played by Macaulay Culkin) helps defend her from the mouse king, and for that, then turns into a Prince!
7. Chicago
Chicago was released in 2002 and is about nightclub sensation Velma, whom Catherine Zeta-Jones plays. After she murders her cheating husband, she finds that Chicago's slickest lawyer, Billy Flynn, will defend her. That is when Roxie also ends up in prison for murder, and Billy Flynn protects her as well. They end up competing for publicity and being Billy's main attention.
We have a Chicago dance class hen party available.
8. Step Up
The first Step Up came out in 2006, with sequels released in 2008, 2010, 2012 and 2014. The first film is about Tyler Gage, who is played by Channing Tatum; after vandalising a performing arts school, he receives an incredible opportunity - He is given the chance to earn a scholarship and dance with an up-and-coming dancer, Nora Clark, who is played by Jenna Dewan.
Learn some moves with our street dance hen party.
9. Billy Elliot
Billy Elliot came out in 2000 and is based in England during the 1984-85 miner's strike. The film follows the life of 11 year old Billy Elliot who is the son of a coal miner in North-East England. One day on his boxing lesson who stumbles upon a ballet class. After watching the class he takes it upon himself to try and learn the moves that he has saw. The ballet instructor one day see's his potential and raw talent. It's safe to say that is considered one of the most popular and best dance movies to come out of the UK.
10. Hairspray
Released in 2007, Hairspray is based in 1960s Baltimore. The story follows Tracy Turnblad, an overweight teenager whose dream is to become a television superstar. On her journey to become the superstar she becomes a victim of racial discrimination and decides to fight back. It is a romantic musical comedy film about integration in the 60s and how people shouldn't be judged on how they look but instead who they are.
11. Magic Mike
Magic Mike was released in 2012 and is loosely based on the experiences of Channing Tatum who was an 18 year old stripper in Florida at the start of his career. Adam is a 19 year old who decides to try out the world of male stripping. He is guided by Mike Lane (Channing Tatum) who has been in the business for over 6 years. He takes Adam under his wing and shows him the tricks of the trade.
12. Stomp the Yard
Stomp the Yard came out in 2007 and is about DJ Williams. After his brother is murdered by his rival dance teams leader he moves to Georgia to work his way through college. This is where he joins a fraternity to try and win a step dancing competition! The film is a teen romance dance musical that has the Chris Brown acting as Duron, DJ Williams' brother.
13. Burlesque
A newcomer on the list, the 2010 Burlesque movie shows a different side to the saucy, feathery dance style that's spanned decades. Christina Aguilera stars as the leading lady, who moves from her small town waitress job to find a career in singing. While exploring New York, she stumbles across a Burlesque bar owned by Tess (aka the one and only Cher) and falls in love. As the best dance movies go, this is a feel good, sexy option perfect for a Friday night in with the girls!
We do a Burlesque dance lesson hen party that you could try!
14. Dance With Me
Dance With Me is a dance-based movie that often flies under the radar, but is a great representation of the Cuban dance style that you don't see featured in films often. Released in 1998, this film follows Rafael as he takes a trip from Cuba to find his father. While in Texas, he enters a dance competition and starts falling for one of the instructors and contestants. This whirlwind romance has all the classic cliches we know and love, making it a must watch for anyone in love with this genre!
15. Black Swan
If you've not seen the Black Swan, you've most likely heard a lot of chatter about this strange combination of dance and thriller. This 2011 release is one of the most highly rated films on our best dance movies list, and really stands out from the pack. Nina (Natalie Portman) receives the role of a lifetime, dancing the White Swan. However, she slowly descents into madness through stress and rivalry with dancer Lily. The twist of this movie is iconic, and we'd be surprised if you see it coming!
16. Fame
Fame is an adequate name for a film that was loved for generations from the 1980s and onwards. One of the most popular films on this list, Fame follows a group of teenagers auditioning to study at the High School of Performing Arts in NYC. The film is fast-paced, colourful and became a cult classic amongst teens with a love for drama.
17. The Company
If you're looking for a peek behind the curtain of the dance world, The Company is the movie for you. This 2003 film is actually a series of stories collected from dancers, workers and choreographers of the Joffrey Ballet. Most of the stars are company members that give you a true insight in the planning and training that goes into a world-famous ballet. Other there is a sub-plot starring Neve Campbell and James Franco, you could count this dance movie as more of a documentary.
18. Showgirls
If you're on the hunt for a spicy dance movie option, turn to the controversial 1995 Showgirls! This movie splits opinions, but the plot revolves around Nomi whose dream is to be a Las Vegas showgirl. The raunchy scenes, girl-on-girl rivalry and classic love triangle are just some of the reasons this movie deserves more credit than it gets. Although the characters in the film aren't relatable, you can't argue it's an entertaining watch.
19. White Nights
White Nights made it's place as not only a film filled with dance, but also important messages on racial and artistic friction at the time. During the 195 movie you'll follow Nikolai, a Soviet ballet dancer who defected from the Soviet Union but gets caught after an emergency plane landing in Siberia. Stuck, he agrees to use his ballet dancing skills and teams up with a tap dancer. We won't spoil the rest, as it's hard to see how this dance movie will end!
20. Another Cinderella Story
Another Cinderella Story is a 2008 teen dance film just as we know it. This film starring Selena Gomez as the lead has also the lovey dovey tropes you crave from a light-hearted dance movie, plus some very catchy tunes and dance choreography. With nasty step sisters and a teen heartthrob to bring us some much-needed nostalgia, this short and sweet film is an easy watch for everyone.
Check out these Best Wedding First Dance Lessons Companies.
21. Happy Feet
You might be surprised to see an animated film about penguins on this best dance movies list, but hear us out. If you've never seen this heart-warming cartoon, it tells the tale of Mumble the penguin who can't sing like the rest of the little penguins. However, he soon learns his talent lies in moving and tapping his feet to a tune. When the Elder penguin casts him out of the community, Mumble starts a journey to discover his true self and what it means to be a good penguin.
Why not add a Disney dance hen party to your plans.
22. Hustlers
Hustlers is a movie with a star-studded cast including Constance Wu, Jennifer Lopez, Julia Stiles and Lizzo. The film follows Destiny, a struggling single parent who dances for money but experiences more financial struggle during the 2008 financial crash. With Ramona Vega has her mentor, Destiny learns on a new, illegal hustle that she can be a part of. This new wave dance movie is a multitude of entertaining layers to sink your teeth into!
23. You Got Served
You Got Served came out in 2004 and is about Elgin and David who start a dance crew that engages in dance battles at the local club. Their dream is to open a recording studio but in order to try and do that they need to win a dance off that has a prize of $5000! Which of course makes tensions rise and makes things become a little more difficult.
Did you know we do a hip hop dance hen party?
24. Girls Just Want to Have Fun
Released in 1985, Girls Just Want to Have Fun is about Janey who is played by Sarah Jessica Parker. She is a talented gymnast and always follows the orders of her strict Army colonel father. But when she moves to a new town she meets a carefree girl who tells her about this TV dance competition. This is where she disobeys her father for the first time.
25. Honey
Honey is a 2003 film that is about an aspiring choreographer called Honey Daniels who dreams of making a name for herself as a hip hop choreographer. She teaches classes at a community centre as a way to keep kids off the streets. Then she is spotted by Michael Ellis, a music director. He offers her the chance to choreograph a music video.
26. How She Move
How She Move is a 2007 movie that showcases the street culture of step dancing. It follows a girl who has to leave her private school and return to her old crime-filled neighbourhood following the death of her sister. Whilst back at her old neighbourhood she re-kindles her passion for the competitive world of step dancing.
27. Bring It On
Bring it On was released in 2000 and follows the Toro cheerleading squad from Rancho Carne High School in San Diego. They have perfected an amazing cheer routine that they are sure will land them the national championship trophy for the sixth year in a row. But they get a newly-elected team captain who discovers that their routines are stolen from the Clovers who are a hip-hop squad from East Compton.
Strut your stuff with a cheerleading dance class for hen parties!
28. La La Land
La La Land is a 2016 film that follows Mia, an aspiring actress who serves lattes in between auditions and Sebastian, a jazz musician who scrapes by playing in dingy bars and cocktail parties. They are drawn together by their common desire to do what they love. This film is a musical so you can expect to see plenty of dancing in between and throughout this love story.
29. Saturday Night Fever
Saturday Night Fever is a 1977 film that follows the life of Tony Manero, a 19 year old Italian American from Brooklyn who tries to escape the harsh reality of his bleak family life through dance. Every Saturday Tony goes to a disco where his moves raised his popularity among the regulars. This film has some great music in it mainly from the Bee Gees.
30. Work It
One of the best dance movies on Netflix, Work It came out in 2020 and is a proper classic American jukebox dance musical comedy. It's about an awkward 18 year old who always aims to achieve near-perfection through sheer hard work. But she wants to transform herself from the gawkiness using dance. She has to refine her skills with the help of other dancers until she is ready to compete at a dance competition.
31. Feel the Beat
Feel the Beat is another Netflix Original film that came out in 2020 and follows a girl April whose aim is to end up on Broadway. After failing to find success she returns to her hometown where she is then recruited to train a misfit group of young dancers. If you are looking for a dance movie that is heart-warming, fun and modern then this is a great one to try out.
32. Dance Academy: The Comeback
Part of the Dance Academy series, Dance Academy: The Comeback came out in 2017 and is about main character Tara. After recovering from an injury she pursues a career in American where she has to deal with love and professional rejection.
33. Magic Mike XXL
If you liked Magic Mike then you will definitely love Magic Mike XXL that came out in 2015. Mike Lane has been retired for around three years but misses the excitement and feeling of being on stage. As well as missing all his friends and the crew. But his time arises when he has the chance to join in as they travel to Myrtle Beach for a stripper convention.
Try out our boy band dance hen party and have some fun!
34. A Chorus Line
A Chorus Line is a 1987 movie that follows a director who is casting dancers for a large production. Loads of aspiring hopefuls audition hoping to be selected on the day. Throughout the day more and more people are eliminated and the competition begins to get harder. Tensions rise as the director's ex-lover auditions for one of the roles.
35. West Side Story
West Side Story came out in 1961 and is known for being one of the first dance movies and has won 10 Academy Awards and was nominated for 11! The story follows two teenage gangs in the Upper West Side in New York struggle for control. Couple Maria and Tony find themselves entangled in between the battle of their gangster families.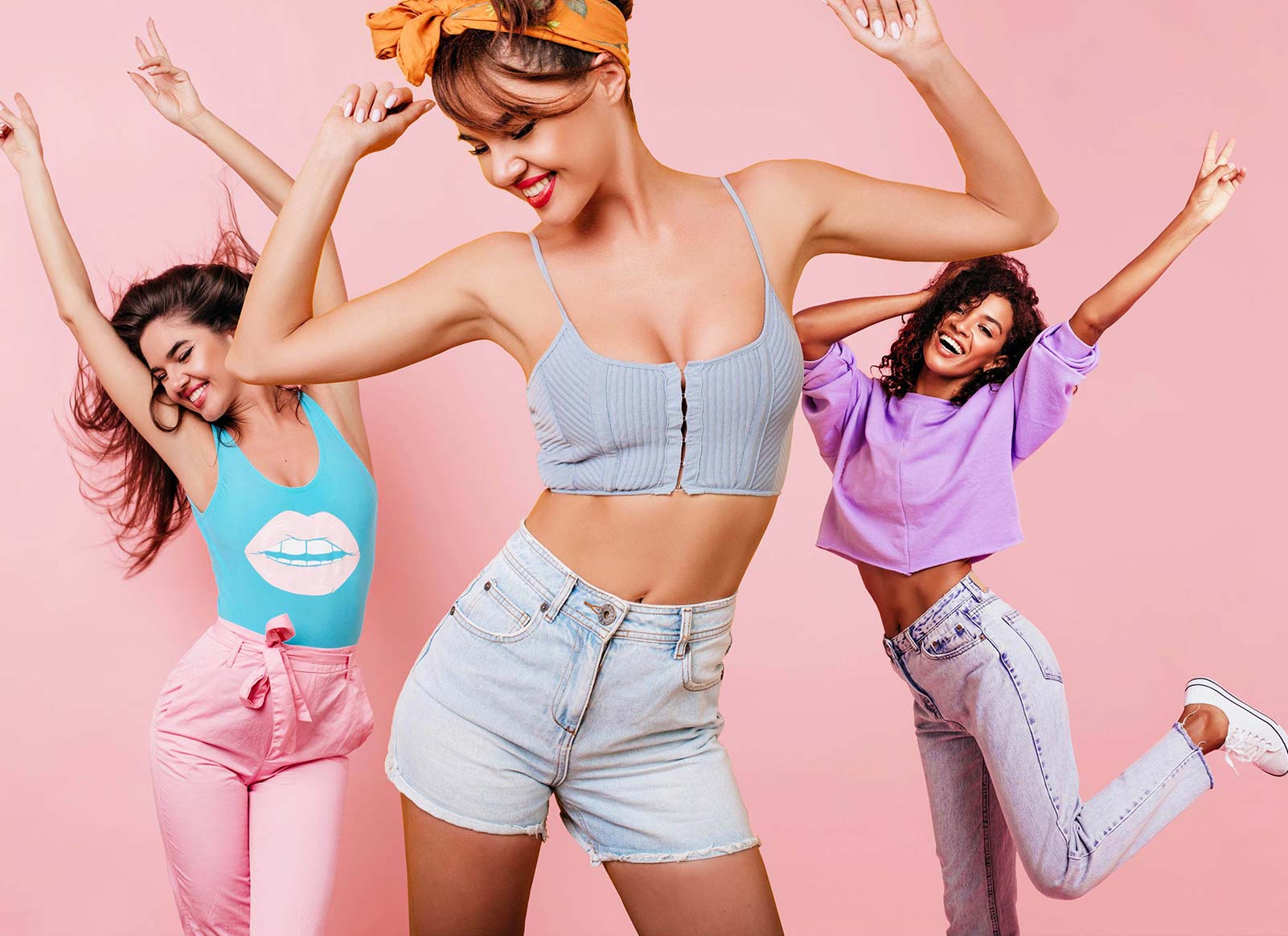 Experts in Dance Classes across the UK & Europe
One Price – Venue, staff & props all included
Tried & Tested – 2000+ reviews on Trustpilot
Hassle-Free – Simple online booking process