Specialists in Hen Party Dance Classes that create memories and are full of giggles!
Choose from 30+ dance themes available across the UK and Europe for hen weekends.

We had such a good time, especially the dance class!
How it works?
1. Where-what-when
Choose your location & dance class theme from over 40+ options. Pay a small deposit
2. Keep you updated
Once booked, log in to My Events area to see your event, invites friends & pay online
3. Make memories!
Learn some grooves & moves in a fun dance class with your friends.
My Events VIP Area
Simple Online Group Party Planning
Online Itinerary – 24hr access to your package details
Individual Payments – Secure online payments
Features – Group emails, Chat room, Personalise it!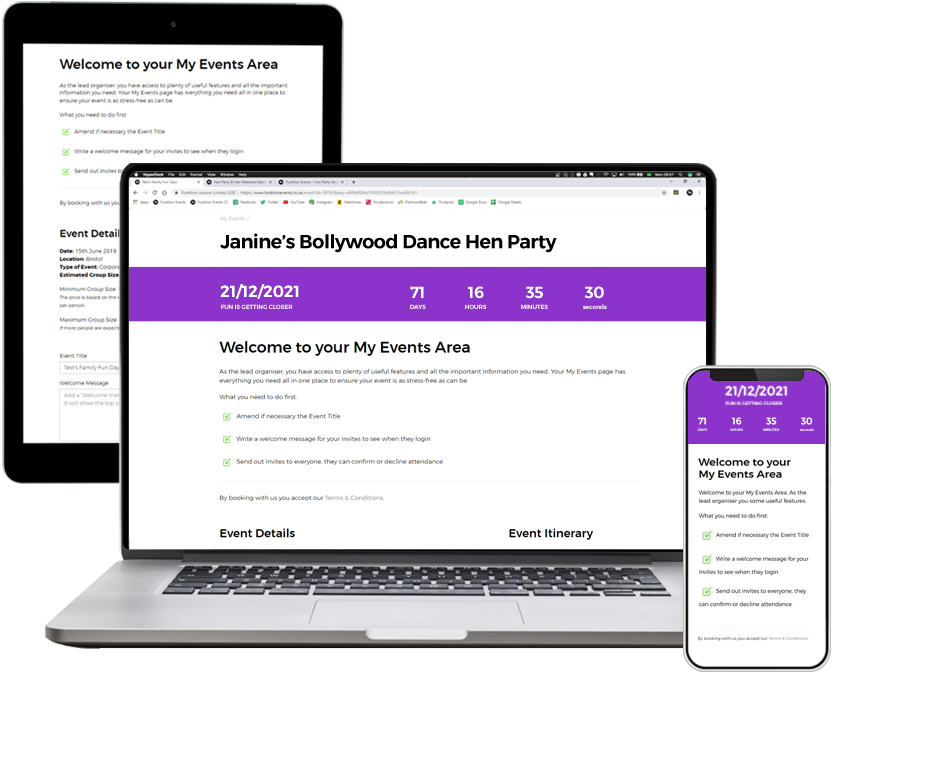 We are Dance Party Experts!
Organising dance class hen parties nationwide for over 15 years!
Private city centre venues
Mobile dance class options
Professional dance instructors
Organised over 3000+ dance classes
Over 30+ dance party themes
Our hen party dance classes have been popular with hen do's for over 15 years. They are a great way to inject energy and fun into the hen weekend celebrations.
How to Choose the Right Dance Hen Party?
Finding unique hen party activities can be time-consuming and challenging to suit your weekend theme. So, we have developed 30+ dance class themes.
Lucky for you, the hen do dance class market is thriving, so you'll be spoiled for choice regarding themes and events. A hen party dance class is one of the most popular daytime activities to help energise the celebrations.
Groups have added a dance class to their event throughout the UK and abroad for the last decade. Choosing the right class type for your bride is easy when you know what theme she wants and where the event should occur.
Dance Hen Parties is here to make it easy for you to choose the perfect experience. We offer over 30+ different ideas and dance themes with full descriptions. There are also options to make your event a little more bespoke.
We've included over 65 different locations both in the UK and abroad. On top of that, we can bring many of our themes to you in mobile classes for a hen party at home!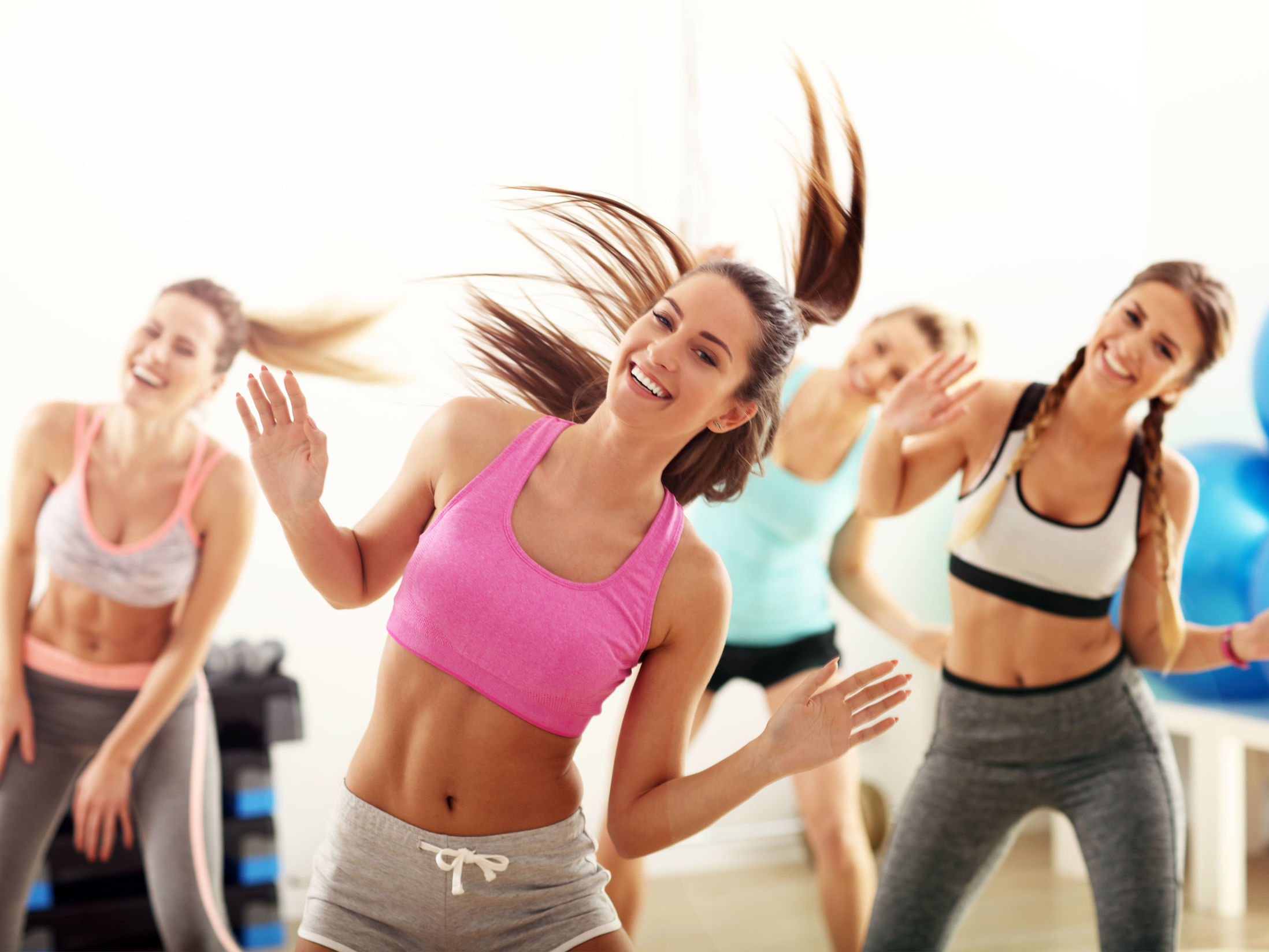 Why Choose a Hen Do Dance Class?
There are many reasons to choose a hen dance party; see the list below.
1. Bonding experience: Dancing together can be an excellent way for the bride and her friends to bond and share an experience they'll never forget.
2. Fun and excitement: A hen do dance class is a fun and exciting way to celebrate the upcoming wedding and create lasting memories with the bride and her friends.
3. Suitable for all ages and abilities: A dance class can be tailored to suit all ages and abilities, making it an excellent option for a hen do with varying levels of dance experience.
4. Great photo and video opportunities: Dancing together can make for great photo and video opportunities, allowing everyone to capture and remember the fun they had together.
5. Exercise: Dancing is an excellent form of exercise and can help get everyone's blood flowing and their bodies moving.
6. Learning a new skill: A dance class is an excellent opportunity to learn and challenge oneself.
7. Confidence boosting: Learning a dance routine and performing it in front of others can be a great confidence booster for everyone involved.
8. Laughter and entertainment: Dancing together can be a lot of fun and provide plenty of laughter and entertainment for the whole hen party.
9. Unleashing creativity: Dancing can be a great outlet for creativity and self-expression, allowing everyone to let loose and have fun.
As well as catering for everyone, choosing themes means there's a class to suit any bride-to-be. From the ever-popular Single Ladies Beyonce dance class to a classic Burlesque and even more modern routines like Barbie or Tiktok!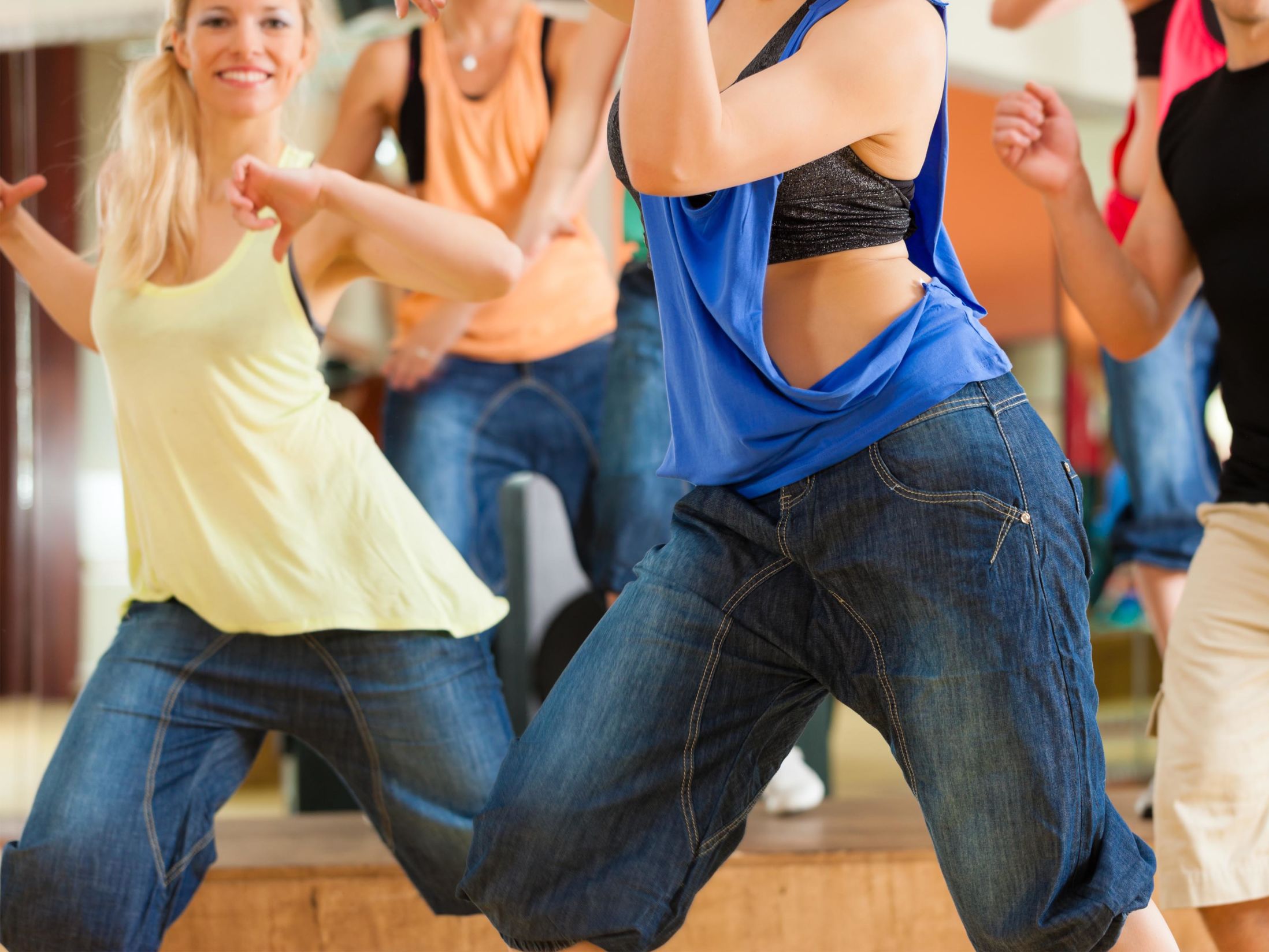 Are Dance Hen Parties Suitable for Everyone?
Our Dance Hen Parties are all about inclusivity; a pre-wedding celebration is a prime example. Bring all your friends, family, grandparents, male friends and children to this experience.
Most age groups can enjoy the moves if they feel able, and we can even provide sessions for sten­/hag do's for mixed groups, too. No one in your group needs to be a professional dancer; simply get stuck in and have a good time.
If you have group members who may not be physically able to join in on the dancing, spectators are welcome and free of charge.
We provide our sessions in either a private venue or your home/venue, so you can invite your nearest and dearest to watch too. Regarding pregnant ladies, we highly suggest you seek medical advice from your doctor before diving into a dance party.
Free Dance Class Inspiration & Ideas
If you're looking for free resources or a little taste of our dance hen parties – head to our House of Dance Blog. This is an up-to-date space to find the latest news, moves and inspiration.
We also provide tutorials for creating your parties at home and give you some hilarious ideas for hen themes. Also a huge selection of unique and fun hen party games for the night. All the resources here are free to consume and your feedback is much appreciated! Try some online lessons for free with learntodance.­com , or book a virtual Christmas party
Why Are Hen Party Dance Classes Popular?
For the last 5 years, our hen party dance classes have been in the UK's top three most popular hen activities, sourced from the Stag & Hen Do Trends Analysis by Funktion Events.
The energetic, easy and unique idea is appealing to any bride-to-be looking for a one-of-a-kind daytime event that everyone can sink their teeth into. For one, any of our hen dance workshops can come to your venue or be enjoyed in a variety of central venues we organise for you. This makes the activity extremely flexible! Secondly, any group size can book a party no matter how big or small.
The most eye-catching element of our events is the number of dance class themes on offer. With over 30+ options to choose from, there's truly something for every bride-to-be. From dirty dancing hen parties to spice girls, musical theatre and everything in between.
Why Choose Dance Hen Parties?
Overall, hen party planners are a great utensil to save you time, money and hassle – but why choose us to help you? We apply over 15 years of experience and expertise to finding you the perfect dance classes for the hen weekend.
We're a tried and trusted hen do organiser linked to the Funktion Leisure umbrella full of friendly events managers and renowned suppliers. We're also a fully ABTA-protected company and provide a private online events area for every group that books with us.
30+ Dance Class Themes
30 dance hen party themes plus the ability to create your bespoke class means there's something for everyone. Includes Spice Girls, Dirty Dancing, Street Dance & more.
UK, Europe & Mobile
You choose whether you want us to find a private, central venue in the city of your choice or a hen party at home with our mobile classes. We also provide hen parties in several European cities.
Small Deposit of £40
No matter what your group size, secure your perfect time and date for just £40 between everyone.
Online Individual Payments
We have an online system set up so each member of the group can pay for themselves, saving the organiser any money stress.
Free Resources
Our House of Dance blog is brimming with free inspiration, ideas and tips for your class and beyond.
Save Time & Hassle
As a hen do organiser we'll save you a ton of time and hassle by providing an itinerary, and event details and doing the research for you.
2100+ Reviews on Trustpilot
There's no better way to trust a hen party planner than reviews, and our 2,100 Trustpilot customer reviews speak for themselves.
15 Years of Trading
We have the experience behind us to make informed decisions and give detailed quotes for each & every customer.
Start Here
Explore Our Themes See our Locations