30 Hen Do Themes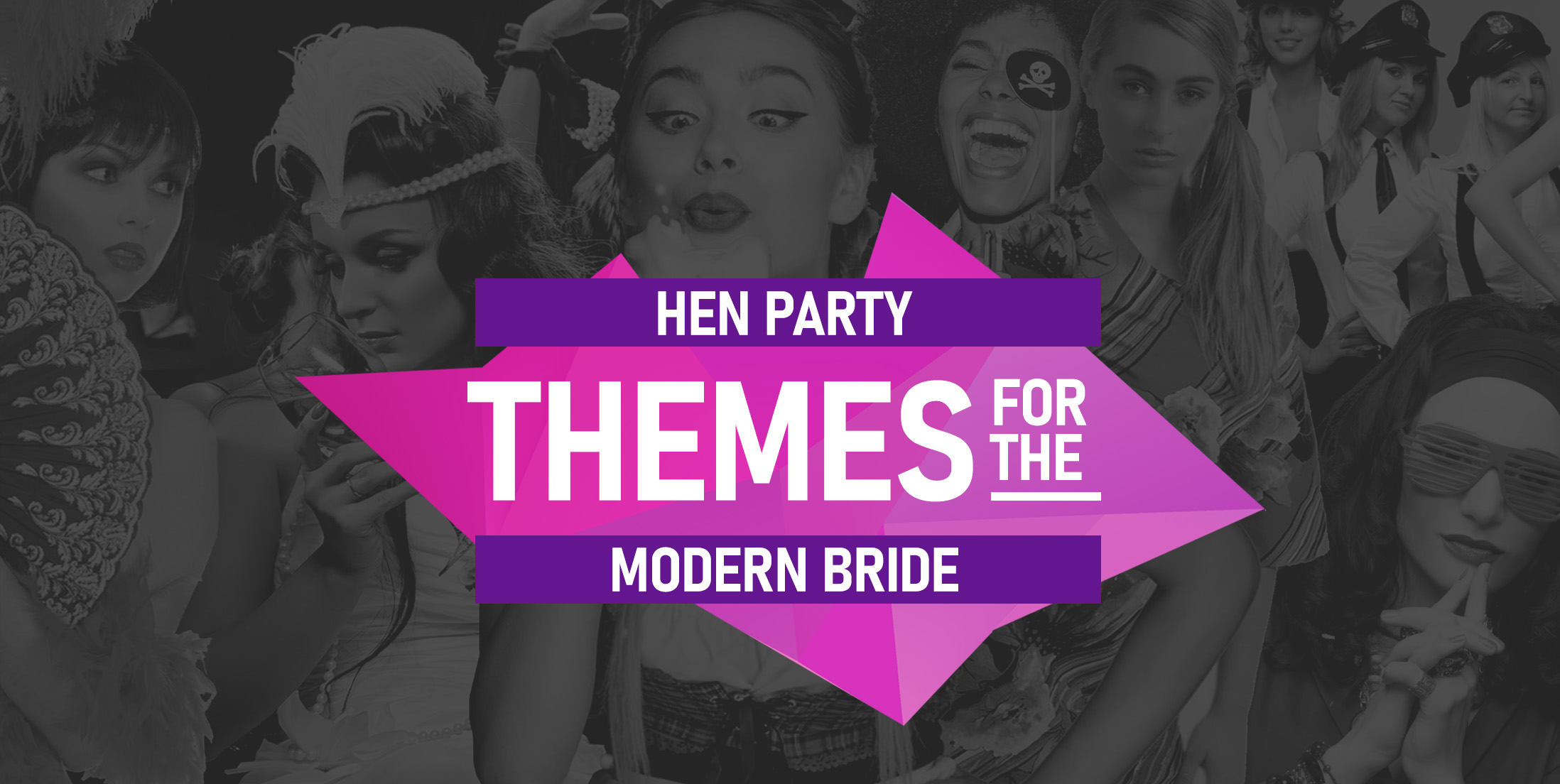 Hen party themes are an extremely popular addition to your celebrations if you are wanting a way to stand out as a group.
It can be hard figuring out the best hen do themes to suit everyone in your group. So we thought we would do all the research for you and put together a list of the best hen party themes for the modern bride to be. Below you will find all the different hen themes categories that will definitely suit a variety of groups.
Classy Hen Party Themes
1. Pyjama Party
Whether you are planning a girly sleepover or you just are having your celebrations at home and want to keep comfy a pyjama party is a great idea. This hen theme will be quite an easy one to accomplish too as all you need is pyjamas! You could get matching pyjamas, personalised robes and even slippers.
2. Pink
Pink is a hen party theme that is extremely easy to execute and we're sure all the girls will be happy to jump on board with this one. You could go with a simple everyone's outfit has to be pink or just add pink sashes to your outfit. Or there are so many different shades of pink that you could wear, get everyone in the group to wear a different shade.
3. Festival Themed Ideas
If you are organising a celebration in the summer months then creating a festival themed one would be a great idea. Transform your back garden into your very own festival and dress like boho chic for the celebration. You could wear glitter, flower crowns, and even spend the night outside glamping!
4. Glamourous Gold
If you are planning to enjoy the last night of freedom in luxury then glamourous gold is definitely the hen party theme for you! You could all wear gold dresses or add gold accessories to your outfits if you are wanting something a little more subtle. And then for décor you could have a gold backdrop with gold cups, balloons and more!
5. Vintage
Is the bride to be a vintage lover? If so then this timeless theme will be perfect. All the vintage style dresses and accessories are always a great look. With the vintage hen party theme you will easily be able to source everything you need for everyone in the group. This would go perfect with an afternoon tea!
6. Flowers
Flowers are a trend that you see at every single wedding. So if you are going all out with the wedding flowers or you are going down the botanical theme for your wedding décor it would be a great idea to keep the theme running through your celebrations. Whether you have floral clothes or you all choose your favourite flowers.
7. The Great Gatsby
Everyone knows The Great Gatsby is known for all the glitz and the glamour. And if that is something you are after for your celebrations this will be perfect. Think of the roaring 20s and all the clothing to go with it. You could all dress up in outfits from The Great Gatsby or just let the bride to be dress up so that she stands out from the crowd.
Learn some 20s moves with our Charleston dance class hen party!
8. Pretty Pastels
If your celebration is going to be in the Spring/Summer months then a good hen party theme to choose would be pretty pastels. Give each guest a pastel colour to choose from or pick one for the whole group to wear together. And then you could go all out with your whole outfit or just pick a certain item to wear in that colour.
9. Sequins
If you are going out for the weekend and you want to go out with a bang then this hen theme will be a great choice. You could wear a sequin dress, top or even trousers! Or keep this theme for the bride to be so that she stands out from the crowd and then everyone else could wear black. It's a great way to make her feel glamourous.
10. Sex and the City
Get your cosmos at the ready and dress up in Carrie Bradshaw-inspired outfits! You can use her as your muse and add your own personal touches to make it your own. Or get everyone in the group to dress up as their favourite Sex and the City characters and all guess who you have dressed up as.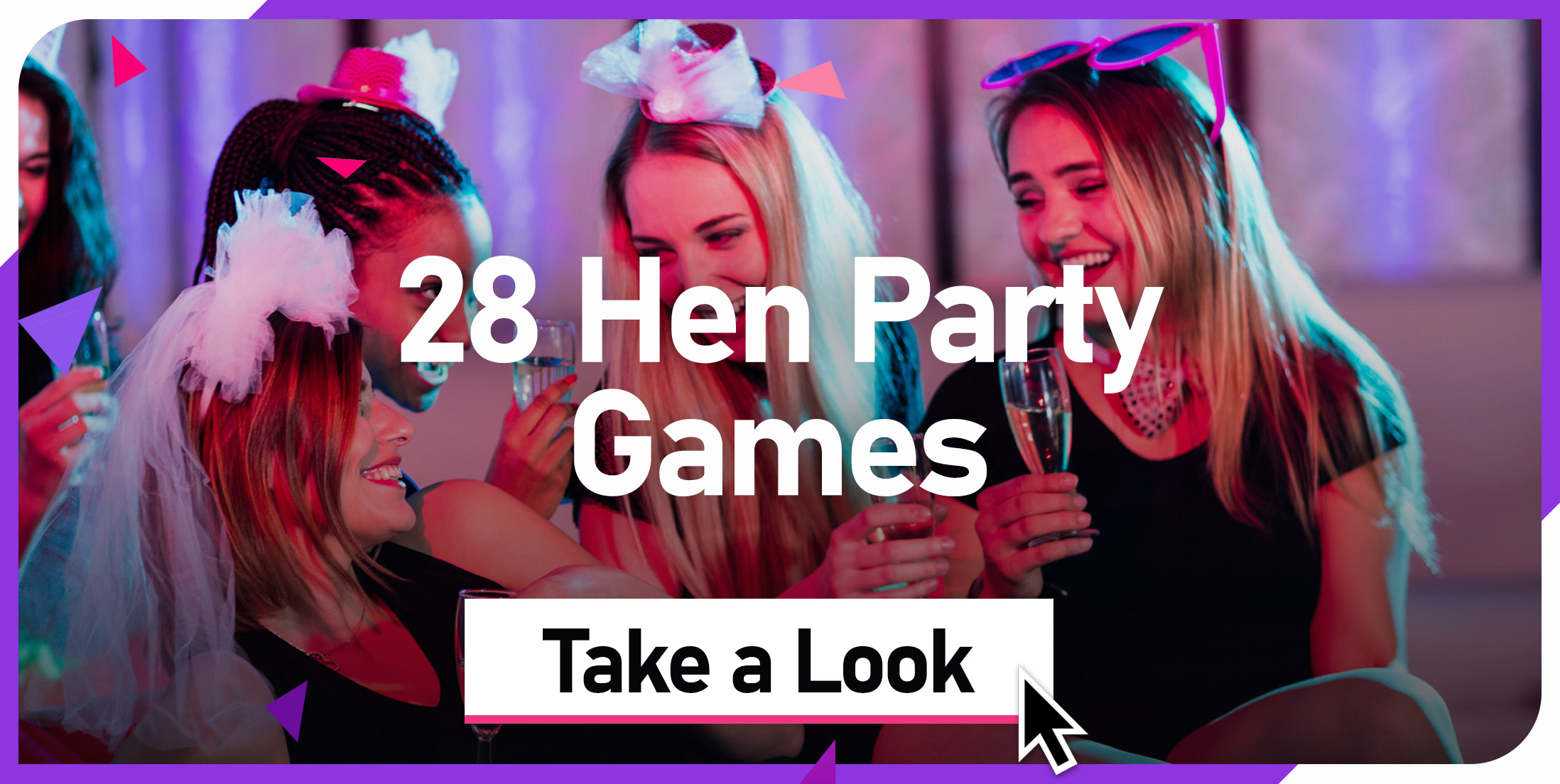 Black and White Hen Party Themes
1. Masquerade
If you are looking for a way to dress up but with a hen party theme that you can keep black and white masquerade will be perfect! You can wear anything you like clothing wise so long as it is keeping in with your black and whites, and then add some sort of masquerade mask to complete the outfit!
2. All White
This is an extremely simple idea but one that everyone would get involved in. You and the rest of the group can all dress in white to honour the bride to be getting married. This can be by wearing a dress, trousers or even a skirt the choice is yours. And to make the bride stand out she could wear a mini veil or a sash.
3. Little Black Dress
There is nothing more classic and timeless than an LBD! Everyone has one in their wardrobe and it is a great look if everyone in the group is wearing one. And since the bride will be wearing white on her wedding day everyone wearing black is a nice contrast for the celebrations!
4. Black & White
If you are wanting the bride to be to stand out during the weekend the black and white hen party theme will be perfect. Let the bride wear an all-white outfit and then everyone else can wear an outfit that is all-black. Then the bride to be will stand out from everyone else, you could also get a bride to be sash for her to wear.
5. Angels
You and your girl group could transform into angels for the weekend. It's a great hen night theme that will be perfect if you are looking to dress more in a costume rather than an outfit. Get some angel wings, a halo and a white dress and you are all good to go! You could even go all out with some white heels and a white bag!
6. 1960s Monochrome
Go back to the era where black and white checkerboard was all the rage. Whether you are in love with the era or you just love the fashion all the girls could wear something that is based around 1960s monochrome.
7. Tuxedo
This hen party theme is one that you can have some fun with! And it will be perfect if the bride to be isn't wanting to wear a dress. All you need to do is get some black trousers, white shirt, and a bow tie and then a blazer if you want. And if you are looking to get the bride to be to stand out she could wear different colour heels to the rest of you!
8. Animal Print
Animal print has been in for years and it is even bigger this year than ever before! For this black and white themed section your animal print could be something like cow print, dalmatian print or zebra print. It's a great way to add something a little bit different to your outfit whilst still keeping in with the current fashion trends.
Hen Do Fancy Dress Ideas
1. Victoria Secret Angels
What better time to feel like a Victoria Secret Angel than during your celebrations? This hen do fancy dress idea is an extremely popular one and will be an easy one to execute. Of course we aren't saying dress as they do on the runway in their underwear. You could wear one of your favourite dresses and pair it with some angel wings.
2. Disney Princesses
If the bride to be is a Disney lover then this hen party theme will be the perfect addition to your celebrations. You could get the bride to be to dress up as her favourite princess or get everyone in the group to dress up as their favourite princesses. If you are having a hen party at home you could then decorate to match your Disney theme.
3. Burlesque
Is Burlesque your bride to be's favourite movie? If so then incorporating it into the hen weekend would be a great idea. Get some show girl costumes and feather boas or even some huge feather fans and dress yourself up as though you are going on the stage! Or dress it down and just add some feather boas and high heels to your hen party fancy dress.
Feel like show girls and book a Burlesque dance hen party!
4. Grease
If you are a close girl group and have been since high school choosing Grease as your hen party fancy dress theme would be a great shout. All you need to do is dress in black and order yourselves the famous pink ladies jacket. Or have a night in together and get creative and make your own jackets together before the celebrations.
5. Cheerleaders
Who doesn't love cheerleaders? You and the girls can bring out your inner Bring It On characters and cheer your way through the celebrations. And it is pretty simple to dress up as cheerleaders the only main thing you need is some pom poms! But then you could also go all out and get a full cheerleading outfit.
Get your pom poms ready for a Cheerleading dance class hen party!
6. Dress as Your Other Half
For the groups who want to give the bride to be plenty of laughs during her last night of freedom dressing as your other half will be a great idea. You could easily get some masks printed of the groom's face and then on the day surprise the bride with them! We definitely think this will be a theme that she won't forget.
7. Army
If you are planning an active weekend or even if the bride to be has some sort of ties to the army having an army themed hen party would be a great idea! Dress up in some army gear and all the camo and get ready for an extremely memorable celebration together. You could even keep it simple and dress in khaki.
8. Celebrities
Let everyone in the group have free rein with this one. The only rule is you have to dress up as a celebrity and you can go as basic or all out as you please. You could make this into a game and keep your celebrity choice quiet until the celebrations and then everyone can guess who each person in the group is dressed up as.
9. Neon/Pops of Colour
Colour is everywhere now and it is a great idea for you to add into your hen party theme. You could go full on neon or just add pops of colour into your outfits. Each person in the group could be given a different colour and then each of them will have to have at least one item of clothing in that colour worn for the celebrations.
10. Brides Initial
This hen do theme is a good one if you want to think outside of the box. Whatever the bride to be's first initial is you all have to dress up as something beginning with that initial! This could be an extremely easy task if your friend is called Amy or a hard one if your friend is called Xia…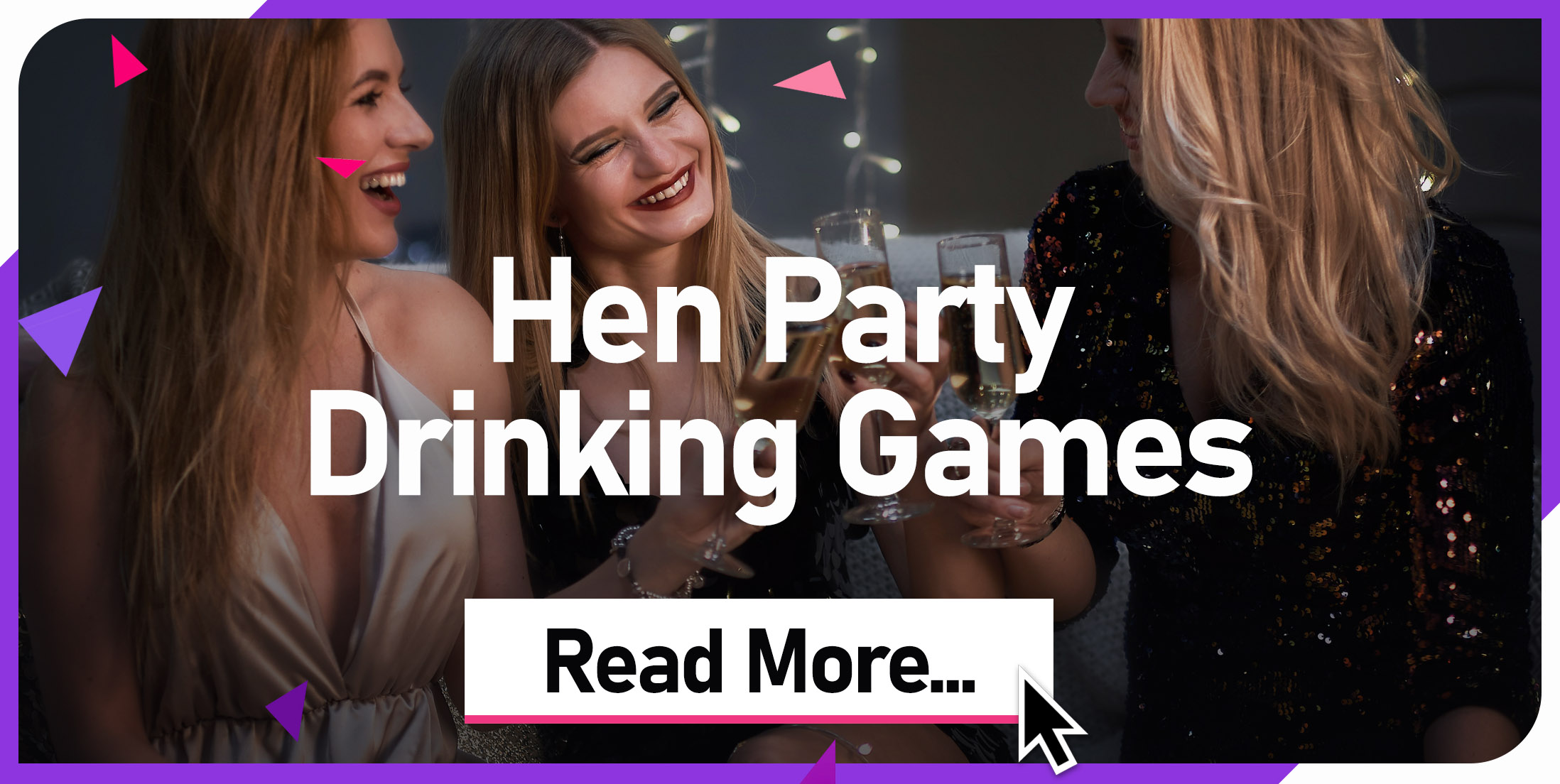 Questions to Ask Before Picking Your Theme
Do you have to have a hen do theme?
No! A hen do theme isn't a crucial part of planning a hen party but it does make the whole celebration a lot more fun.
Will the bride to be like it?
Probably the most important question to ask, at the end of the day the hen party is for the bride to be. You will want to make sure that it is something the bride will be happy with so that she enjoys the celebration and remembers it for all the right reasons.
Will everyone else in the group enjoy it?
Make sure you consider all your guests in the group when you are deciding on a theme. You want to make sure everyone is having fun and the way to do that is to make sure the theme is right for everyone.
Will it be affordable?
This is a huge factor when it comes to picking your theme. Whether everyone is buying their own bits or one person is paying you want to make sure its not too expensive. And there are ways to do that by being crafty and even just toning down a theme to one of two items.
Need help planning?
As well as providing you with any extras you need we also have some amazing dance themes for a fabulous hen party dance class.