Friends Themed Hen Do Ideas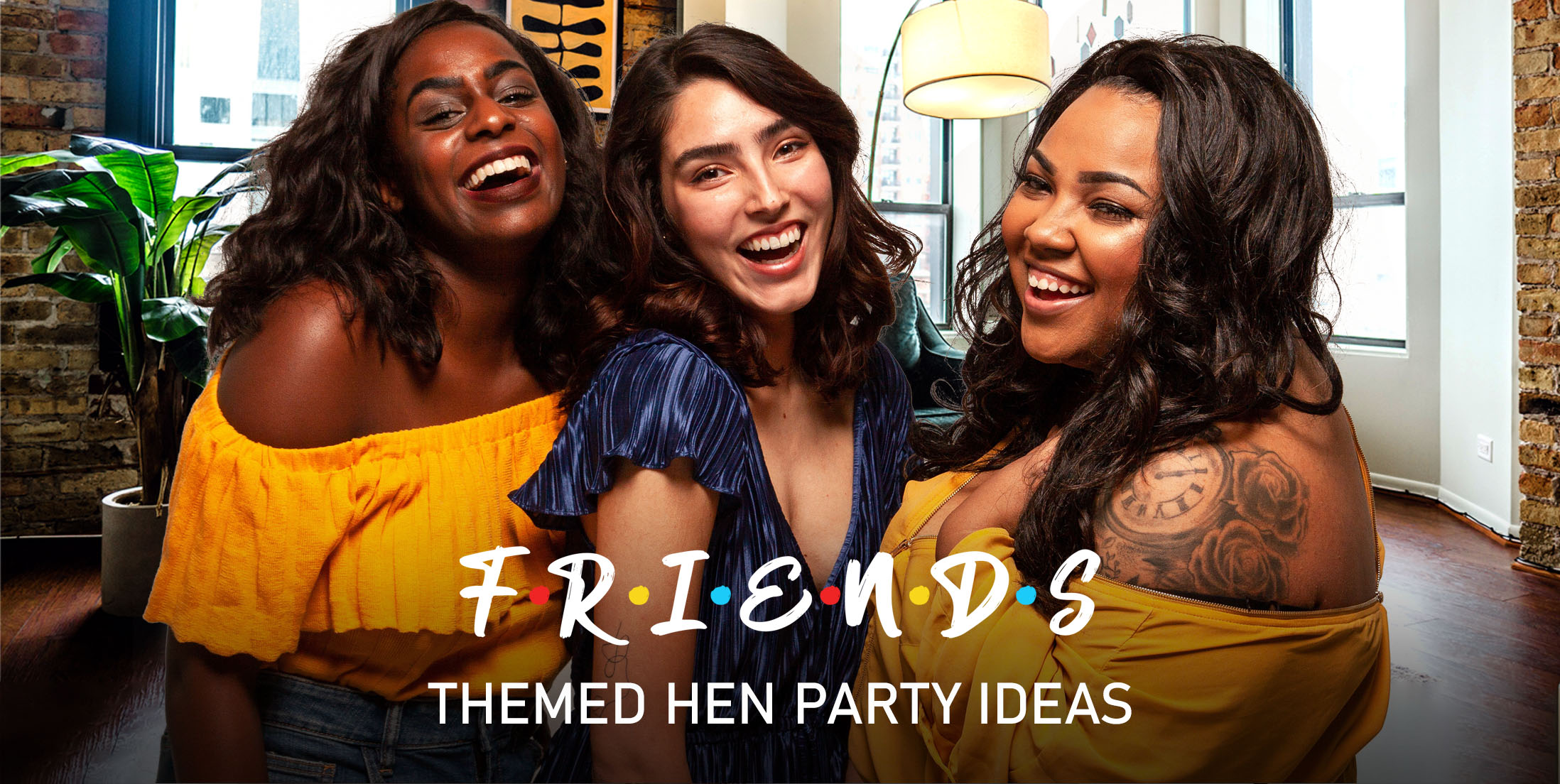 The One With the Hen Weekend!
We think most people will agree with us when we say Friends is one of the most popular sitcoms that has been on the TV for over 25 years! And there is no questioning why its so popular, we laugh, we cry and we binge-watch a season at a time.
So if your bride-to-be is a Friends fanatic then creating your very own Friends-themed hen party will be the perfect idea. And below are some amazing ideas to put your imagination to life!
"Oh. My. God." – Janice
Games for a Friends Themed Hen Party
Kickstart your Friends-themed hen party with some hen games, we have put together a list of a selection of different games that will be perfect for your celebrations. Have a read below and see which ones you and the girls would be most excited to play!
It's All Relative Game
Use the game that made Monica and Rachel lose their apartment and adapt it to suit you and the girls. Use the topics that they used in the episode, fears & pet peeves, ancient history, literature, and it's all relative.
Poker
A game that everyone knows and one that equally has a big part in games relating to Friends! Maybe get some classes off Monica's aunt, Iris, before you start placing your bets!
"Your money's mine, Green." – Ross "Your fly's open, Geller." – Rachel
Friends Trivial Pursuit
Test your knowledge of the hit sitcom and buy the Friends Trivial Pursuit game, where you have an array of questions based on all the other series the show has! See who has the best knowledge out of your group!
Foosball
Foosball was another major part of the show, especially for Joey and Chandler! Whether you have your own foosball table or want to buy a smaller tabletop one for the occasion, it's totally up to you!
Friends Themed Food
Joey doesn't share food but you and the girls will be during your Friends themed hen party, we have put together a list of themed food options that would fit right into your plans! Food and drink are the main focus of many Friends episodes so there has to be a place for them in your celebrations too!
Pizza – Joey loves pizza and if you are keeping the theme of Friends when it comes to your food choices, then this is a pretty easy and obvious one, right?
Lasagne – Although Monica made a dozen lasagnas for her aunt, you will only be needing one for your Friends themed hen party!
The Moist-Maker – Made with leftovers of Thanksgiving dinner with an extra slice of gravy-soaked bread in the middle of the sandwich. The moist-maker is the thing Ross looks forward to every year.
Cheesecake – Will your cheesecake be so nice that you would eat it off the floor with a fork?
Trifle – When Rachel was allowed to make dessert for Thanksgiving. Make sure yours is a real trifle, not Rachel's concoction of an accidental shepherd's pie trifle.
"What's not to like? Custard – good. Jam – good. Meat – good!" – Joey
Cookies – Make some cookies that Phoebe's great-grandmother Nestle Toulouse used to make, which were actually Nestle Toll House cookies.
Emma's 1st Birthday Cake – A cake that will definitely be suitable for a Friends themed hen party and maybe not for Emma's 1st birthday!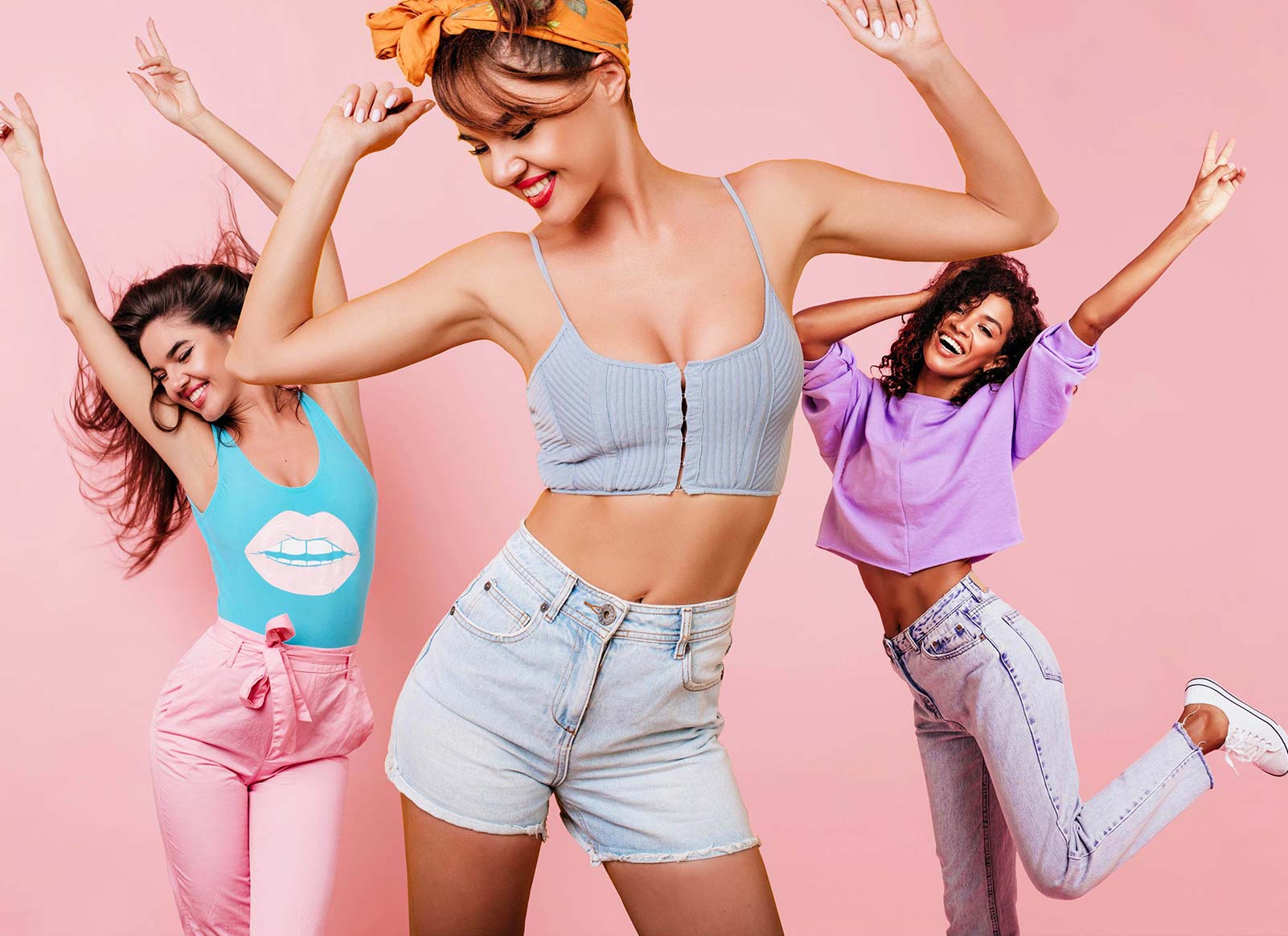 Experts in Dance Classes across the UK & Europe
One Price – Venue, staff & props all included
Tried & Tested – 2000+ reviews on Trustpilot
Hassle-Free – Simple online booking process