Fabulous Hen Party at Home Ideas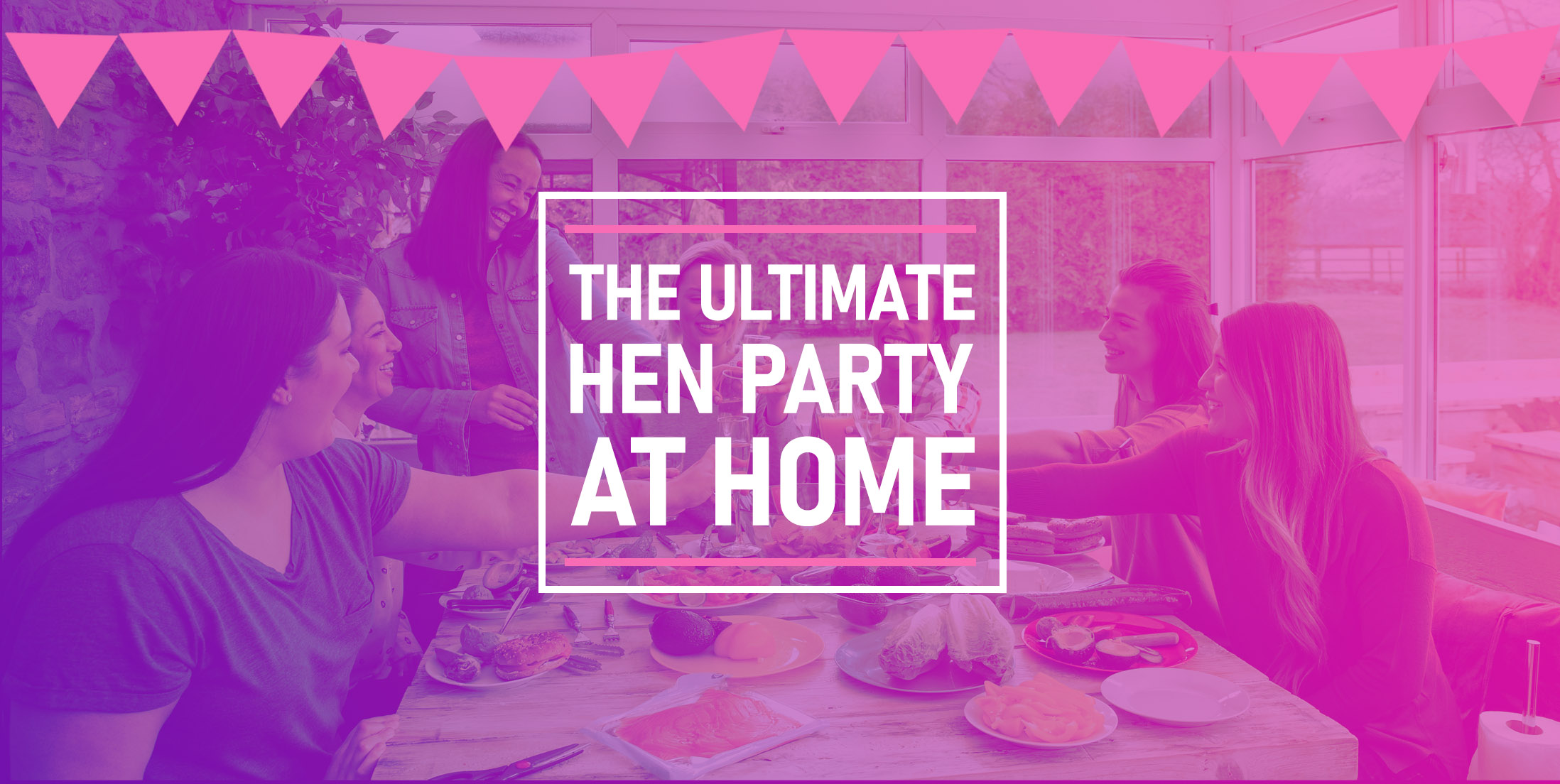 Try out something different and plan a hen party at home this year.
We have done all the research for you and put together some of the best ideas and advice for you. Whatever type of celebration you are planning we are sure you will be able to create an experience that will suit the bride to be from some of our ideas below.
This guide is full of useful information:
Activities for Home Hen Parties
1. Dance Parties
Move your feet to the beat!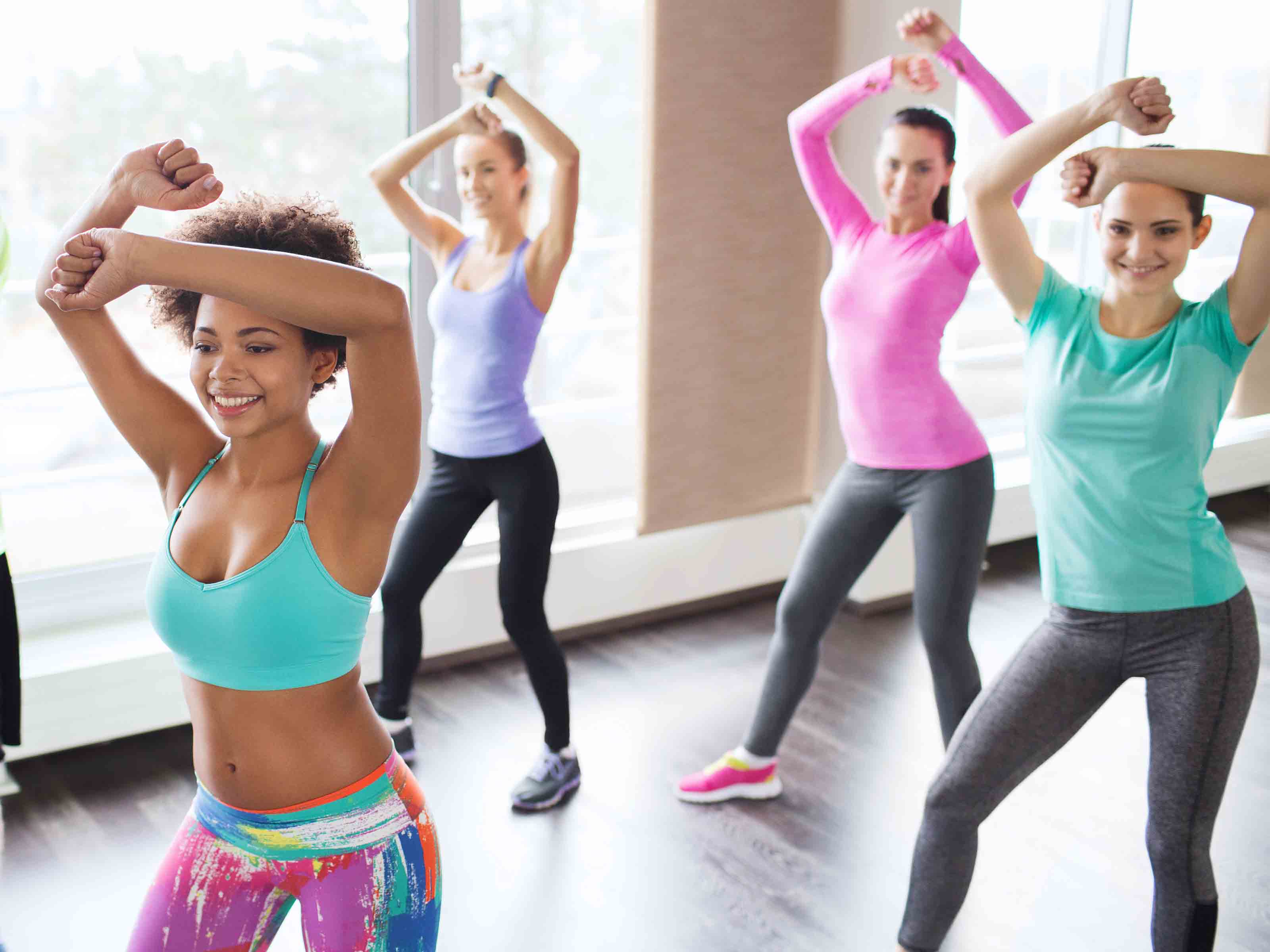 If you are looking for an idea that is active and fun a mobile hen dance party might be just the thing you need! There will be over 40 different dance class themes for you to choose from to suit you and the girls for the hen party at home. All you need to do is make sure you have enough space to dance and an instructor will come to your venue with everything else you need!
2. Pamper Party
Bring the spa day to your own house.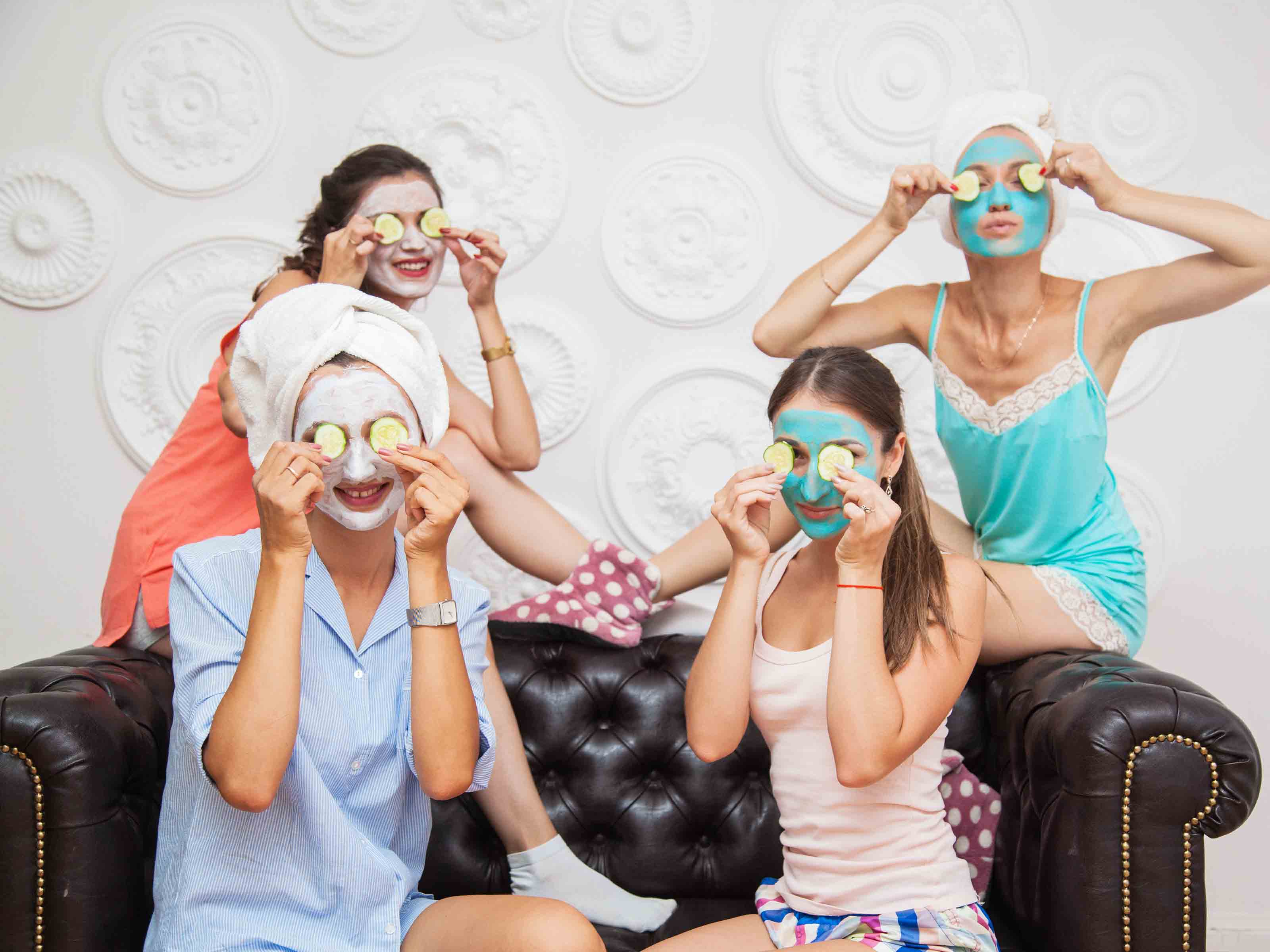 What better way to get all the girls together for a hen party at home than creating your very own spa day. Pick up some of your favourite at home treatments and then just wait for everyone to arrive. You could have facemasks, foot spas and even nail varnish to give yourselves your own mani-pedi! It will be a real treat to enjoy together before the big day.
3. Movie Night & Pyjama Party
Movie marathon and pj's…yes please!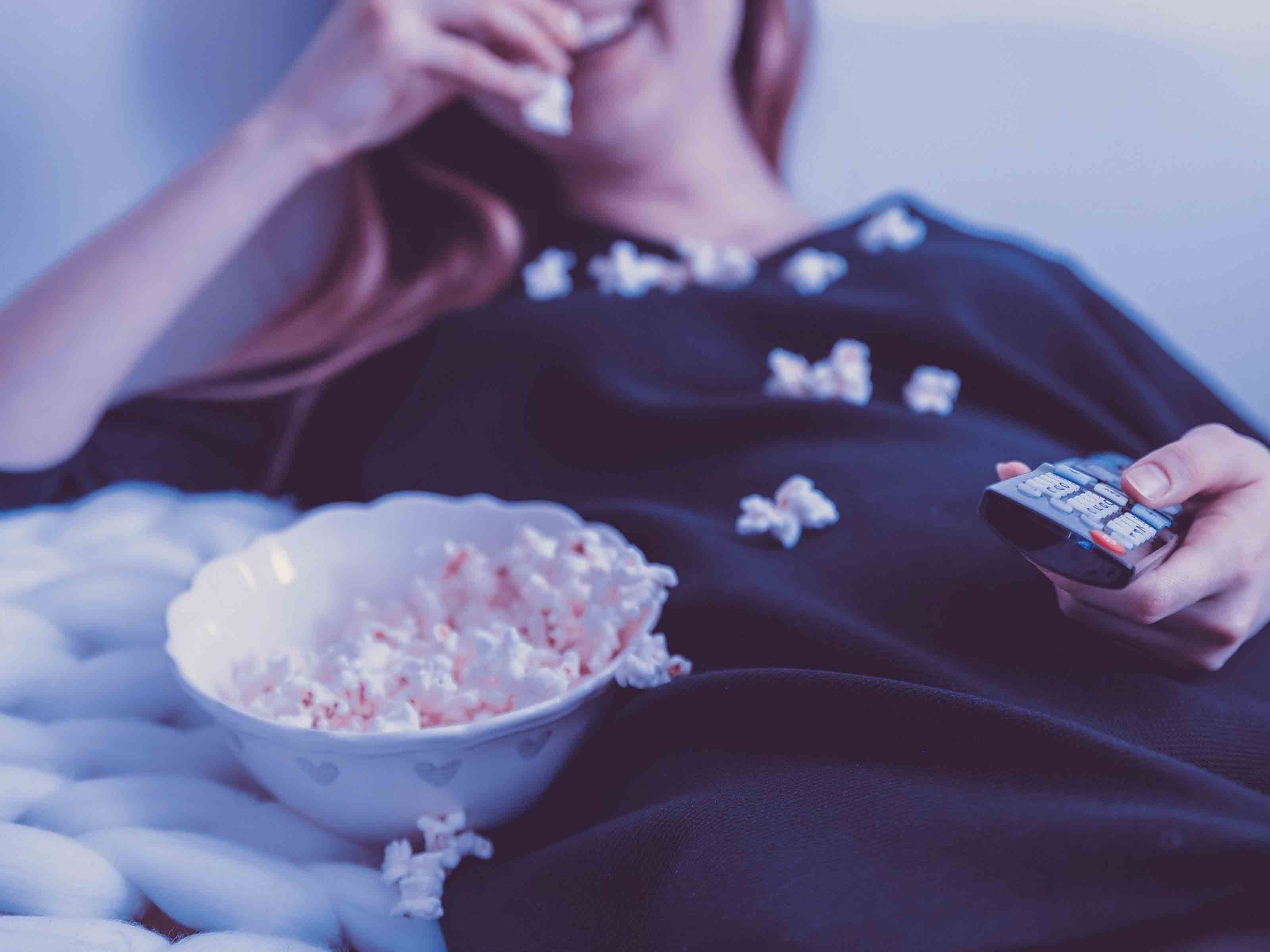 Sometimes there is nothing better than a simple plan like this! Even during a hen party at home. Get yourselves some matching pyjamas or even get them personalised and look forward to the ultimate movie marathon. Before the night put together a list of movies for different genres and then you can all decide together what type of movies you fancy watching.
4. At Home Cocktail Bar
Where there are no such thing as last orders.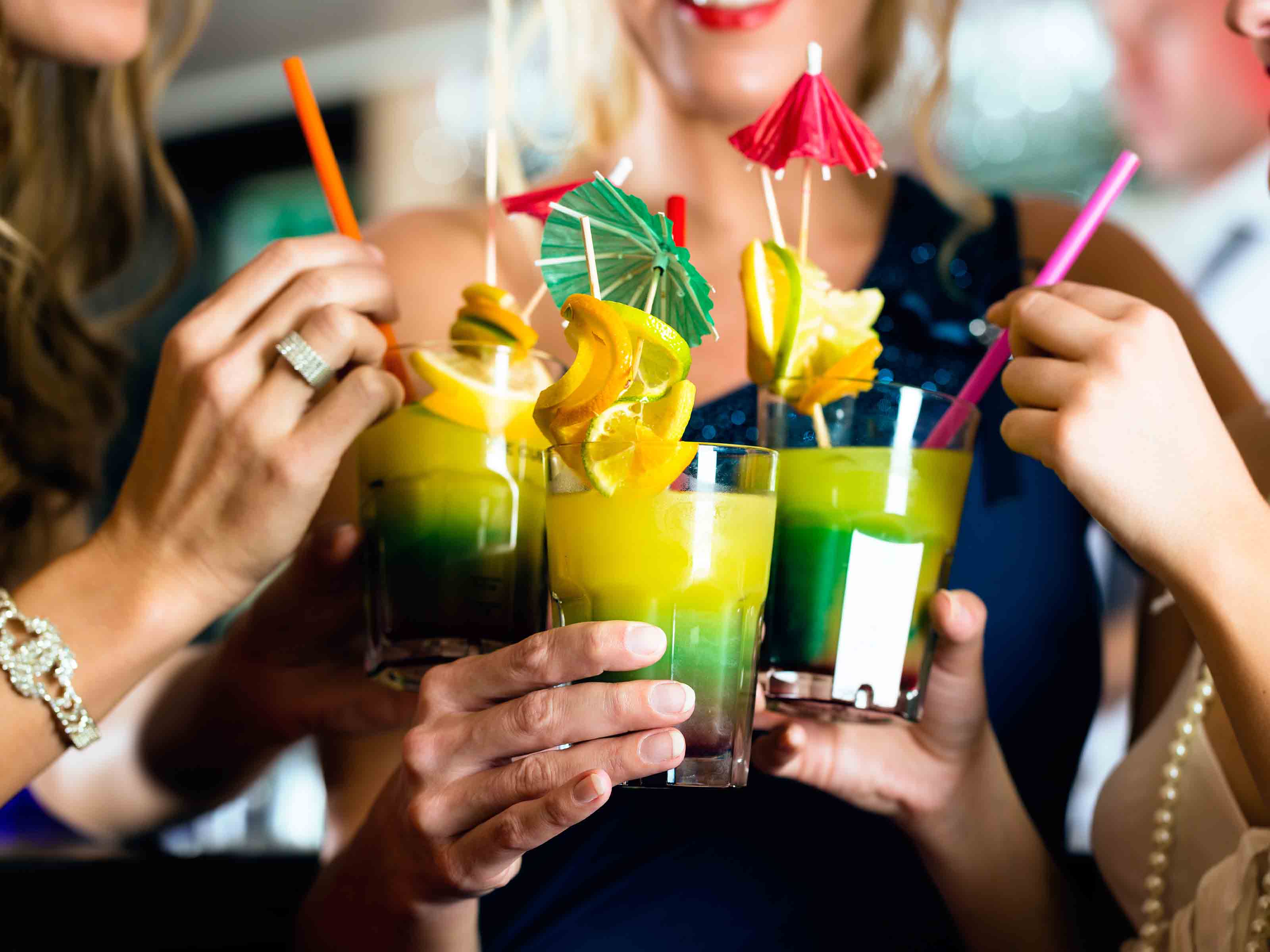 If you aren't going out to all the bars and clubs for your celebrations bring them to you and create your own at home cocktail bar. Use a table or drinks trolly that you may already have in the house and then buy all the alcohol you think you may need. You could also get a cocktail shaker and all the ingredients you need to create a few cocktails too!
5. Games Night
For some competitive fun and laughter.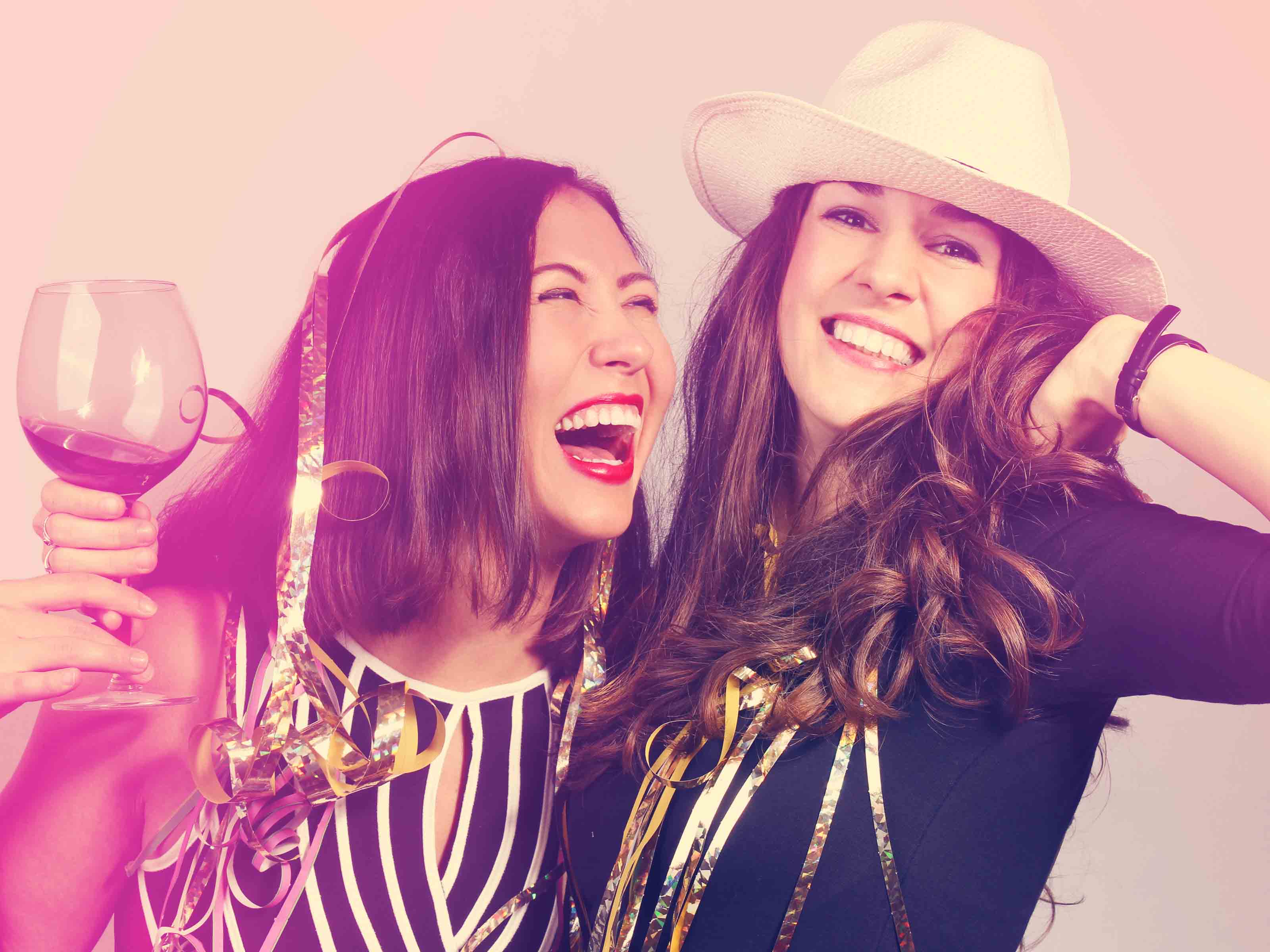 Sometimes there is nothing better than getting the girls together and playing a few hen do games together. You can get some snacks and drinks at the ready along with some of your favourite board and card games to enjoy throughout the night. It will be the perfect experience if you are wanting a little bit of competitiveness thrown into your celebrations.

Hen Party Decorations & Accessories at Home
Hen Party Balloons
If you are planning a hen party at home you will surely want to make it look the part by adding some balloons to your home. They could be just normal simple balloons to just decorate the area or you could go all out with some personalised or hen themed balloons.
Table Decorations
You're going to make use of a table during the celebrations so adding some table decorations would be a great and easy way to accessorize your home. You could get a table cloth, confetti, themed tableware and even some banners to put around the area.
Party Bags & Favours
Party bags and favours are great additions that all the girls will love and appreciate. It could be something simple like their favourite alcohol or even just a bag full of sweets. There are plenty of ideas that you can try out to put a bag together for each guest.
Photo Props
During the celebration photos are obviously going to be taken, so make sure they are perfect by including some photo props! You can create your own personalised Instagram frame that could include a variety of props or just buy props separately to use too!
Personalised Items
If you want to all be matching for the celebrations at home you could always get some personalised items made. This is a great keepsake and something that you can remember the weekend by. These could be matching t shirts with your names on or even pyjamas!
Food & Drink Ideas
Sweets
Its always a good idea to have something to nibble on through the celebrations and sweets are a great way to ensure there is something there for everyone to enjoy. But them in bowls and dot them around the house so there is always something for someone around.
Afternoon Tea
If you are looking for something a little more classic when it comes to your food and drink choice an afternoon tea is always a great shout. Put together a selection of little sandwiches, cakes and pastries and ensure there is plenty of tea and coffee on the go.
Cakes & Cupcakes
Another great sweet treat to include in your hen party at home would of course be some cupcakes or a cake. You could get these made especially for the bride to be or just pick up some from the supermarket. No matter what cakes always go down a treat with a group of girls.
Buffet
A buffet is perfect if you aren't quite sure exactly what type of food you want to serve on the day. With a buffet you will be able to easily add a variety of different hot and cold foods for everyone to tuck into throughout the evening.
Cheese & Wine Night
If you and your group of girls are wine lovers a great food and drink option would be a cheese and wine night. Get a selection of cheese and some crackers together and place it all on a serving board and then tuck in! Then you can also put together a few bottles of your favourite wine for everyone.
BBQ
If you are planning a hen party at home in the summer months a BBQ will be a great choice. Especially since supermarkets usually have a great selection of BBQ options then for you to buy. And it gives everyone a chance to enjoy the warmer weather and sit outside together.
Cocktails & Mocktails
And of course with all of the food options available it will also be a good idea to add some cocktails or mocktails into your celebration. Whether they are pre made drinks or you want to buy the ingredients in and shake them together yourself.
Need more inspiration?
We have organised 100's of dance classes in Liverpool and through the whole of the UK. Popular options are salsa dance classes and musical theatre dance parties.