Top 12 Bournemouth Hen Party Ideas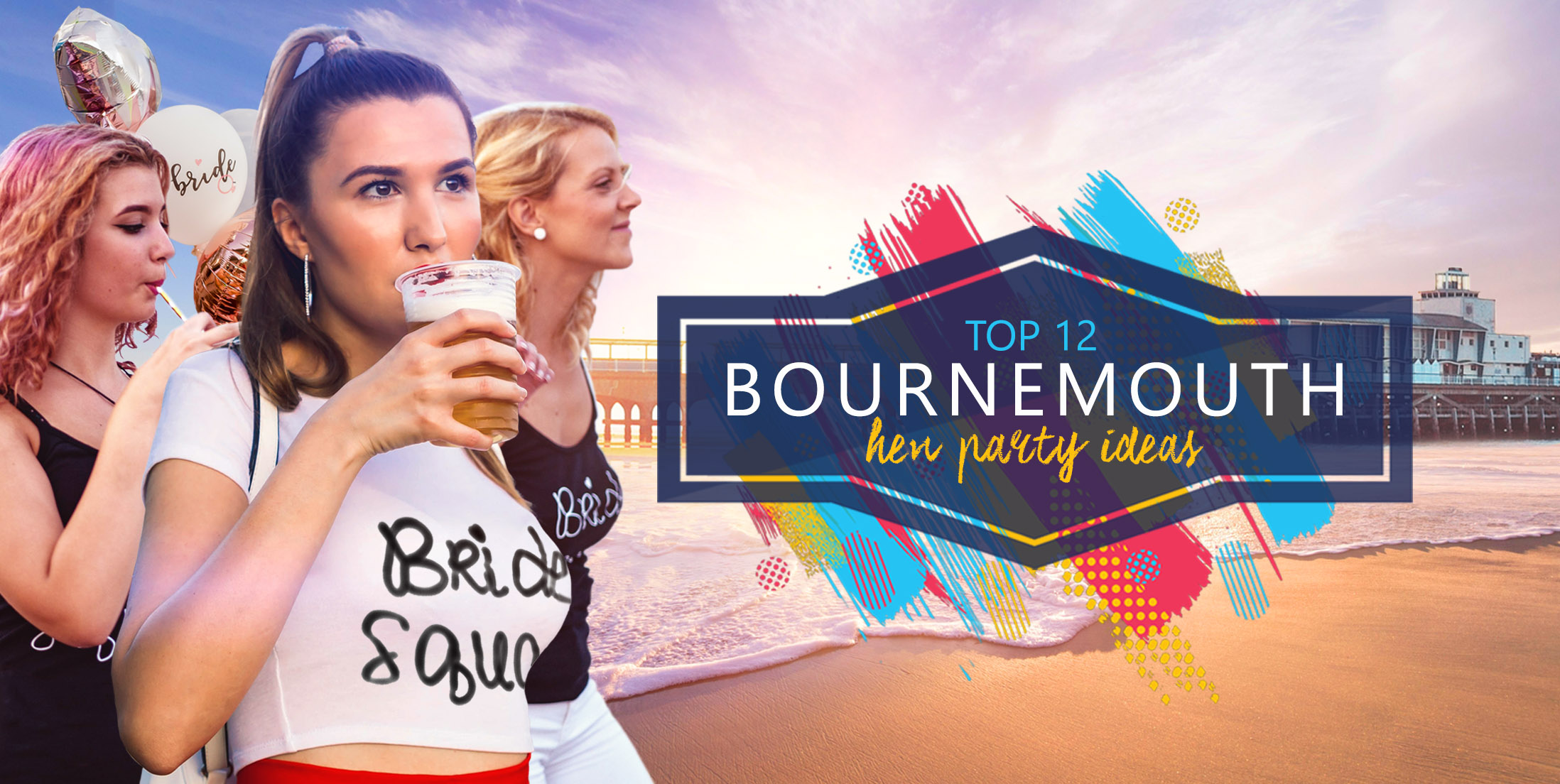 Known for its sandy beaches and exciting nightlife, a hen party in Bournemouth is a fantastic idea, but what else does this unique town have to offer?
Being experts in finding all the best activities for all kinds of hen celebrations, we know a thing or two when it comes to this lovely little resort town on England's south coast. So if you're heading here for one final blowout before the wedding, make sure that you and the girls make the most of it by checking out our list of all the best hen party activities and ideas in Bournemouth right here.
---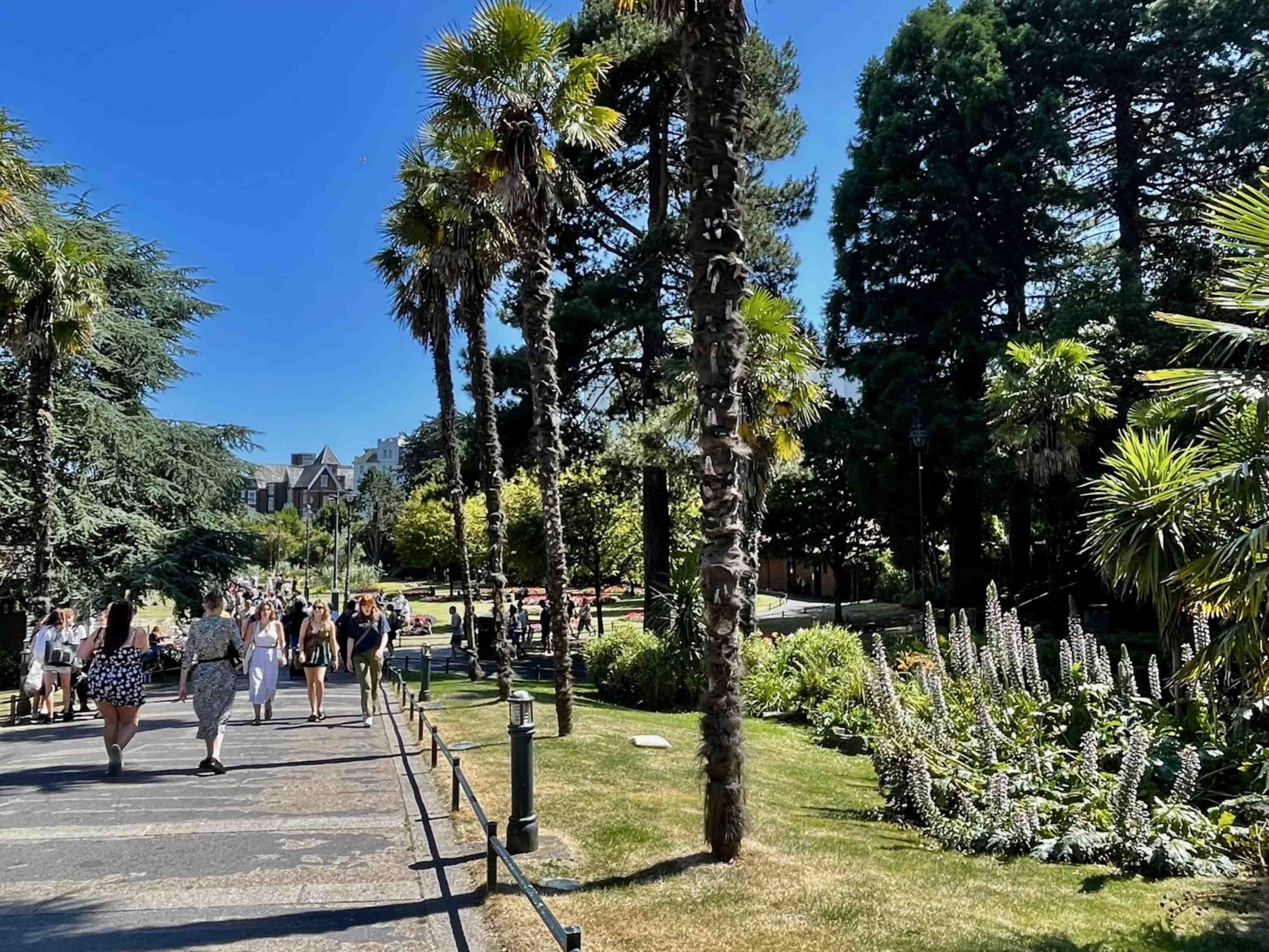 1. Explore the City Centre Gardens
Seeing as though this city is known as "England's Coastal Garden", it should come as no surprise that Bournemouth has lots of open green spaces and was built with pedestrians in mind.
Unlike many other towns and cities across the country, Bournemouth has a stunning network of gardens and woods coursing through the streets, being the "Lower", "Central" and "Upper" Gardens that follow the River Bourne from the pier right to the northern end of the town.
So if you find yourselves with a bit of downtime, you can find the Lower Gardens right next to the entrance to Bournemouth Pier.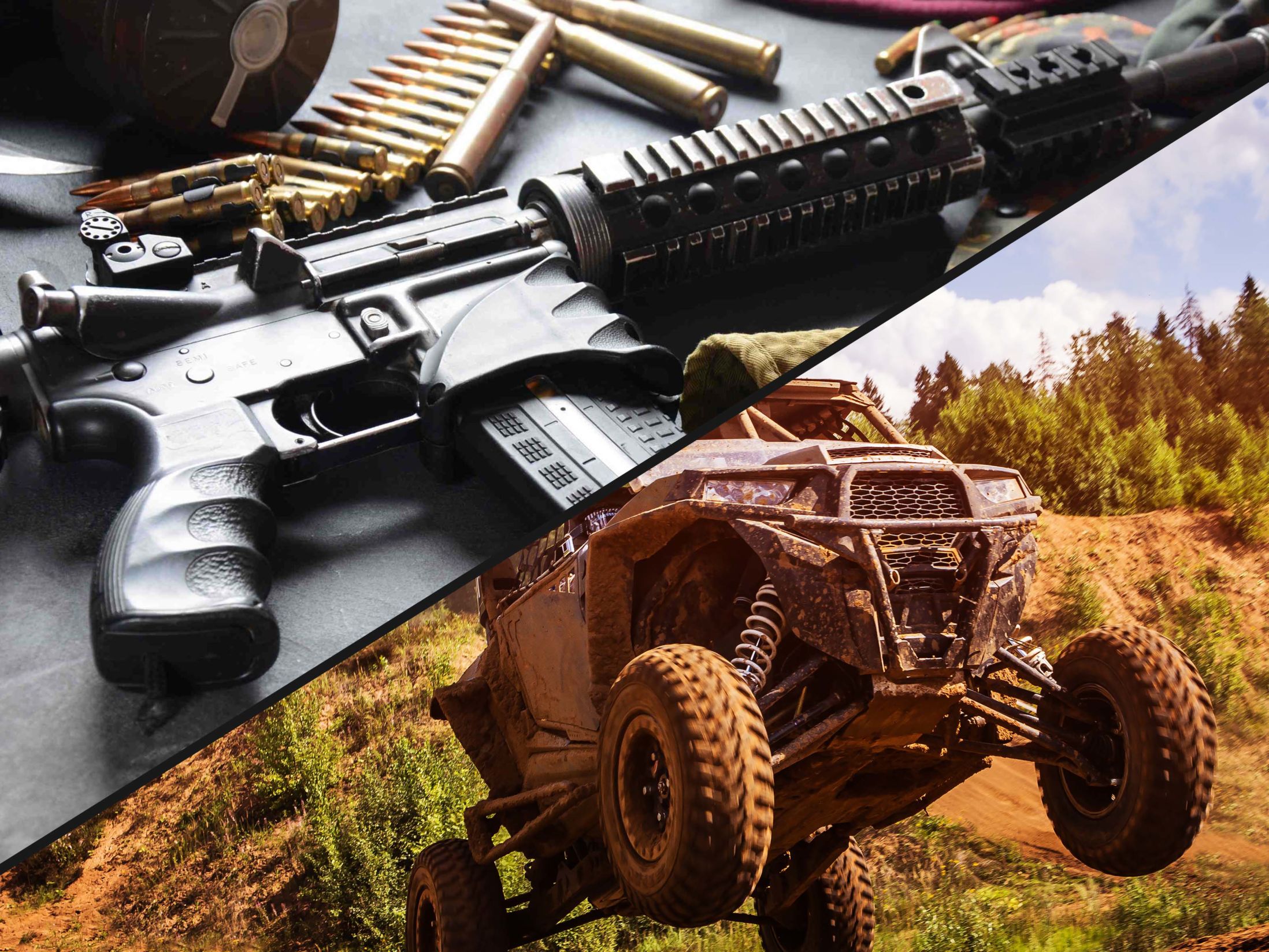 2. Assault Rifles & Off Road Buggies
Bournemouth may be a relaxed seaside resort town, but that doesn't mean you can't have an action-packed weekend here! And arguably, the best way to inject some adrenaline-fuelled fun into your celebrations is with our Assault Rifles & Off Road Buggies hen party in Bournemouth.
To kick the day off, you'll get to learn how to handle and fire some awesome assault rifles with help from an expert instructor. They'll offer each of you one-to-one tuition as you take aim at a variety of targets on the range.
The latter half of your day then consists of racing around some excellent off-road tracks in some high-powered ATV buggies! What's best is that you'll even save a few pennies with us when you book this activity bundle - What's not to love?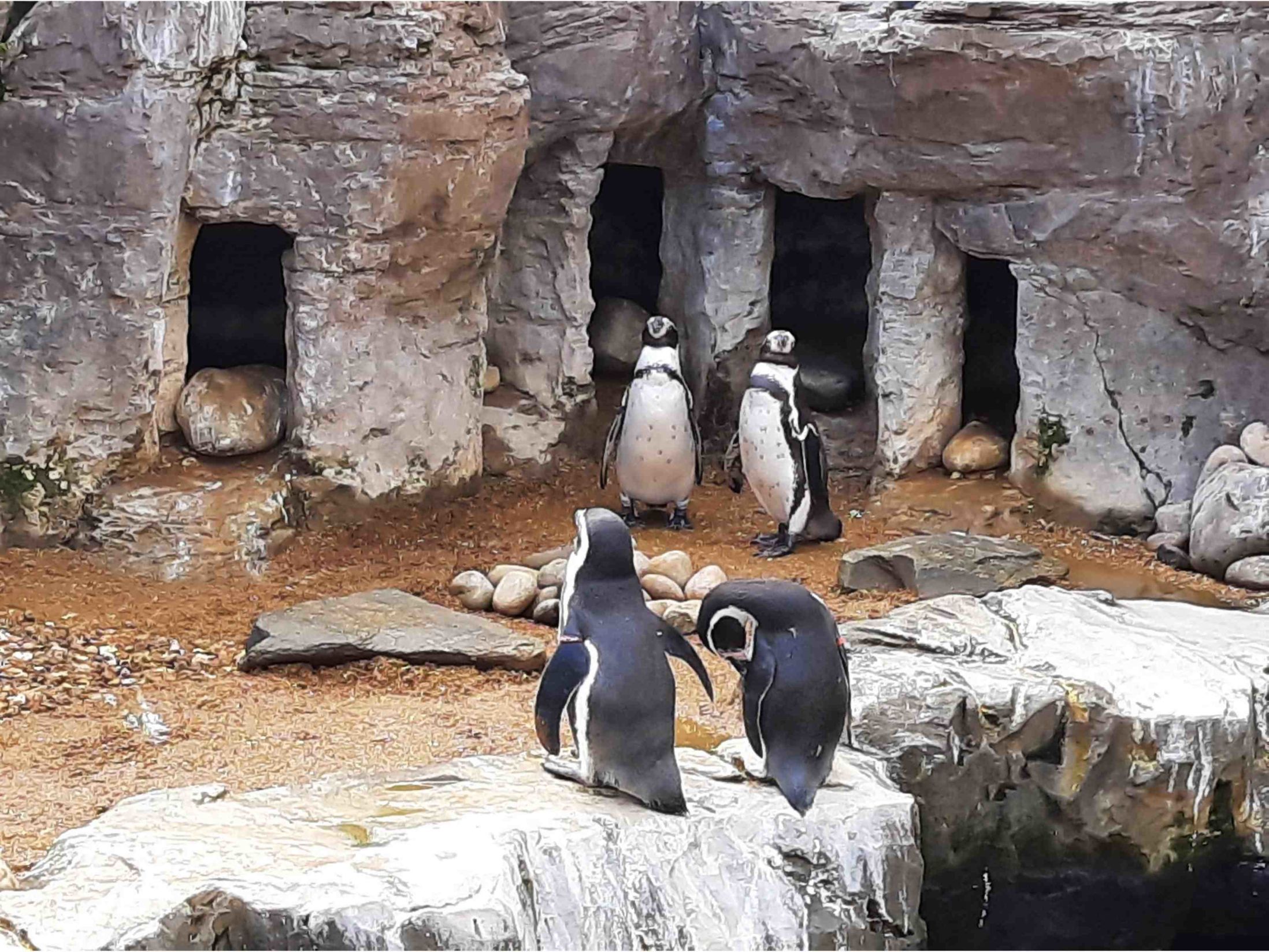 3. Visit the Oceanarium
Along the promenade next to the famous pier is the Bournemouth Oceanarium, a fantastic aquarium that makes for a great afternoon out if you're looking for something a bit different to do.
At the centre, you can see displays of various marine animals like penguins, fish, sharks and stingrays, to name but a few. This place is also open every day of the week, so there's never a bad time to pop down here for a couple of hours.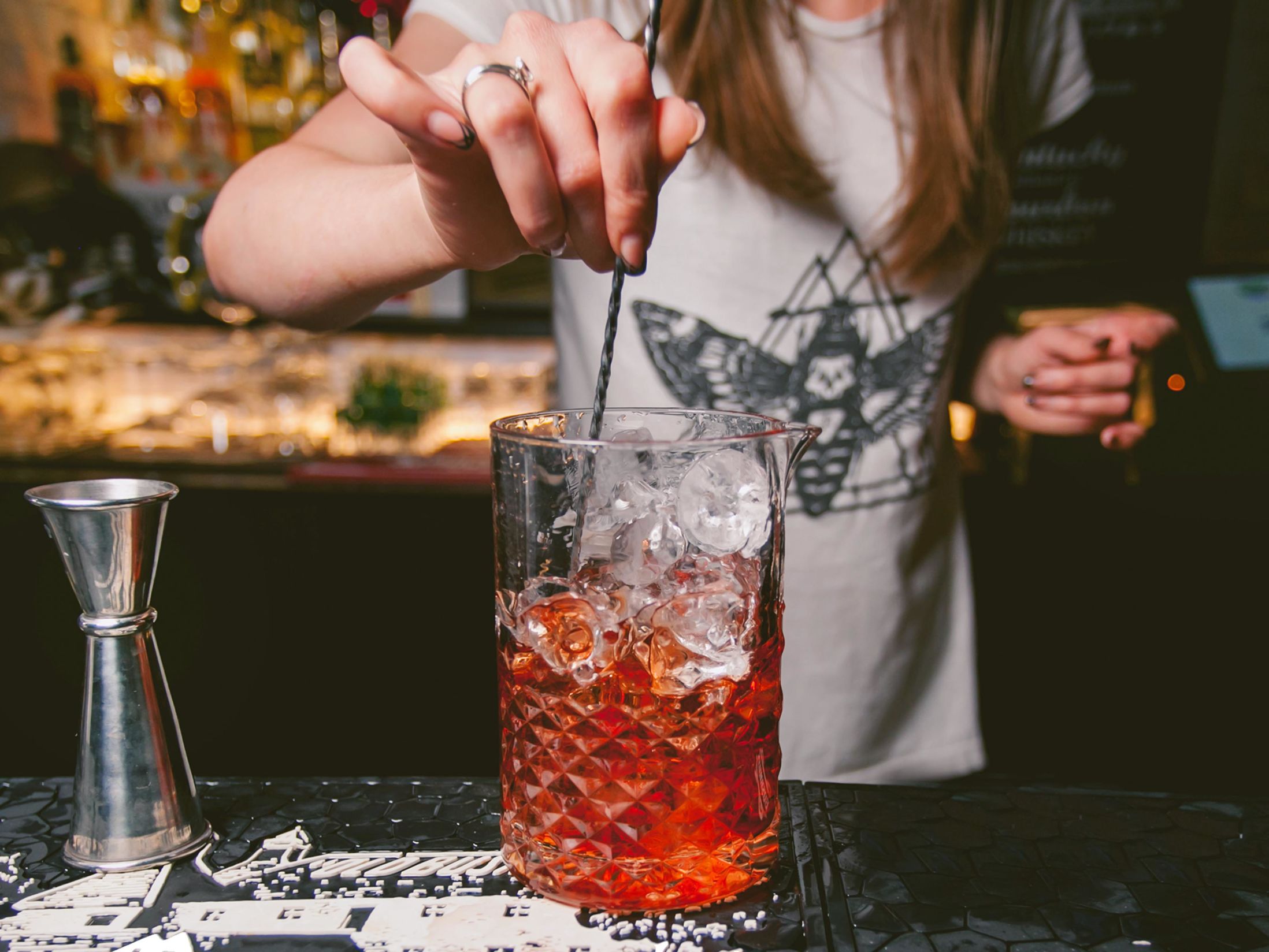 4. Cocktail Making
Everyone loves a cheeky tipple or two, but nothing quite beats learning how to hand-craft your own concoctions with a cocktail making hen party in Bournemouth!
Taking place at a lively and popular city centre bar, there you'll be met by your cocktail connoisseur, who will greet you before taking you over to the area where your class will be taking place. With tonnes of hilarious and boozy games throughout the experience, each of you will be able to get behind the bar and get your hands on a host of cocktail making kits like shakers, strainers and stirrers, as well as all the ingredients you'll need to make your perfect drink.
Then, when you're all finished up, you can spend some time at the bar to finish your drinks before exploring other exciting establishments around the town centre!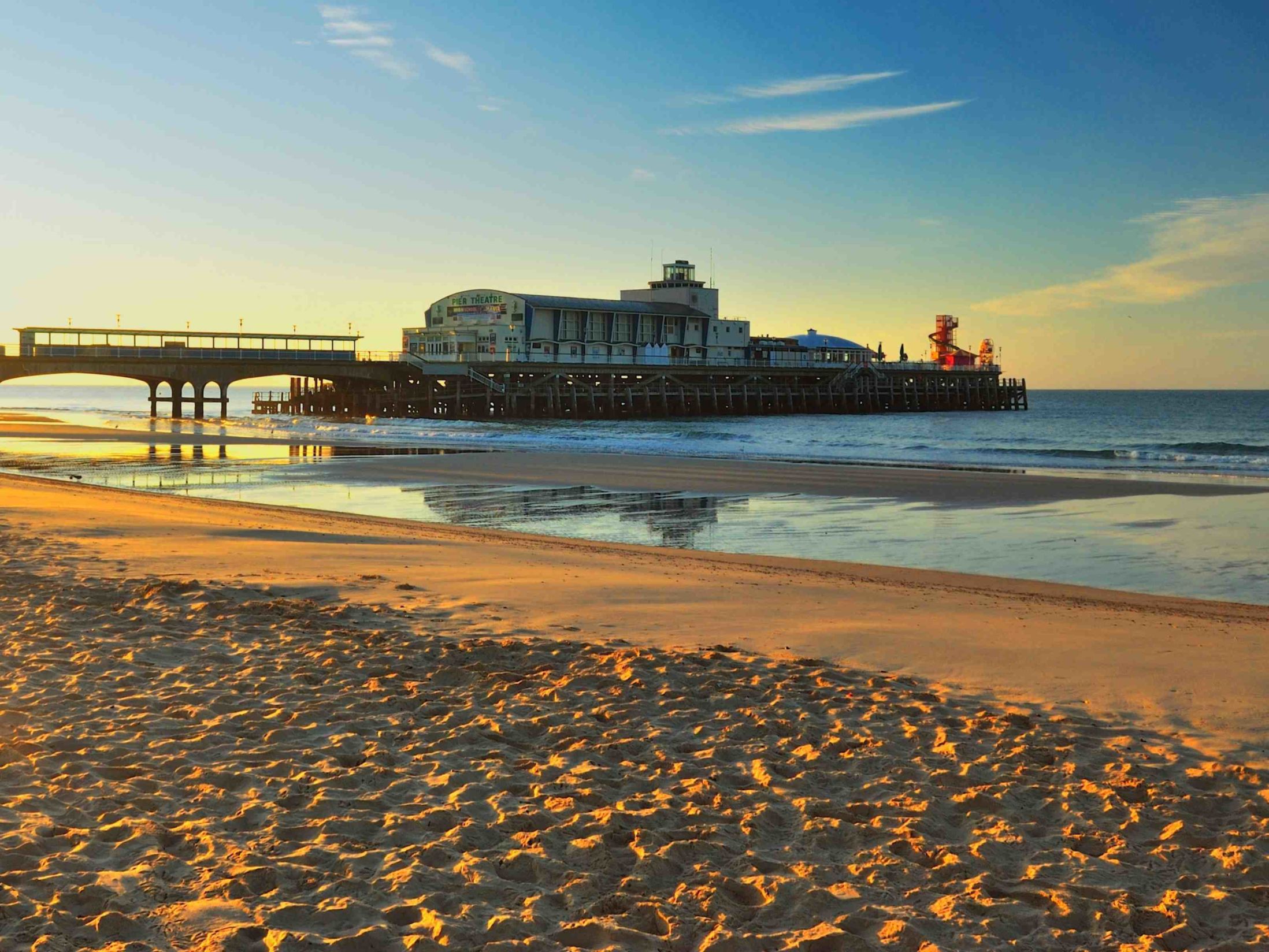 5. Visit Bournemouth Pier
Built during the Victorian era, Bournemouth Pier was, like many others around the country at the time, one of Britain's most popular tourist attractions, bringing in thousands of people over the summer months from all over the country.
Whilst many of the nation's piers have fallen into disrepair, a handful of piers like Bournemouth have stood the test of time and still proves to be a fantastic attraction for locals and out-of-town visitors alike.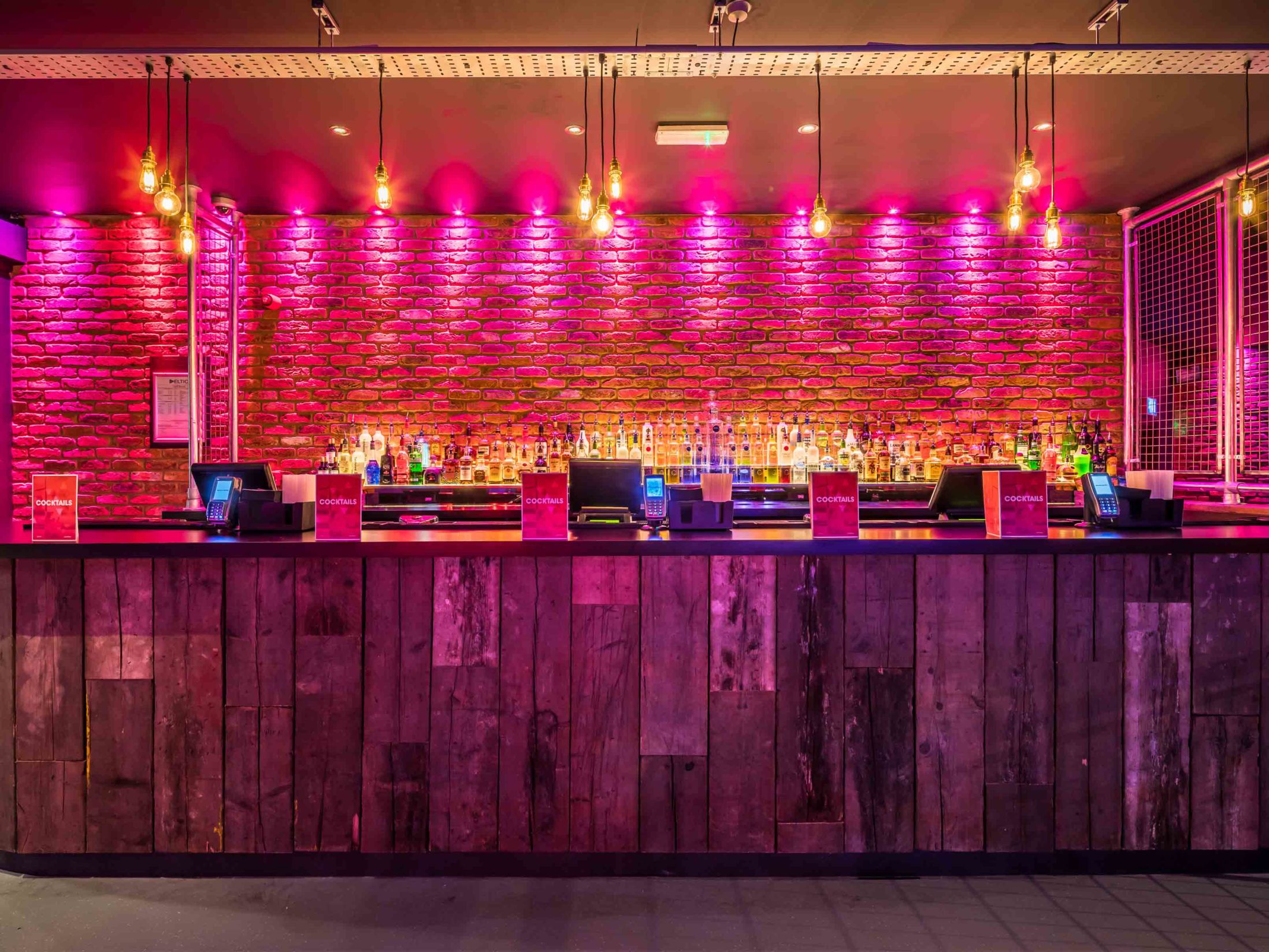 6. Guestlist Entry - Cameo Nightclub
Of course, a final weekend of freedom before the wedding needs a big night out, and there's no better place to spend it than Cameo Bournemouth.
However, one thing we all hate is having to queue up for ages and wait to get in… but with our Cameo Guestlist Entry for hens in Bournemouth, you'll be able to breeze past everyone else and head straight inside to continue your boozy celebrations!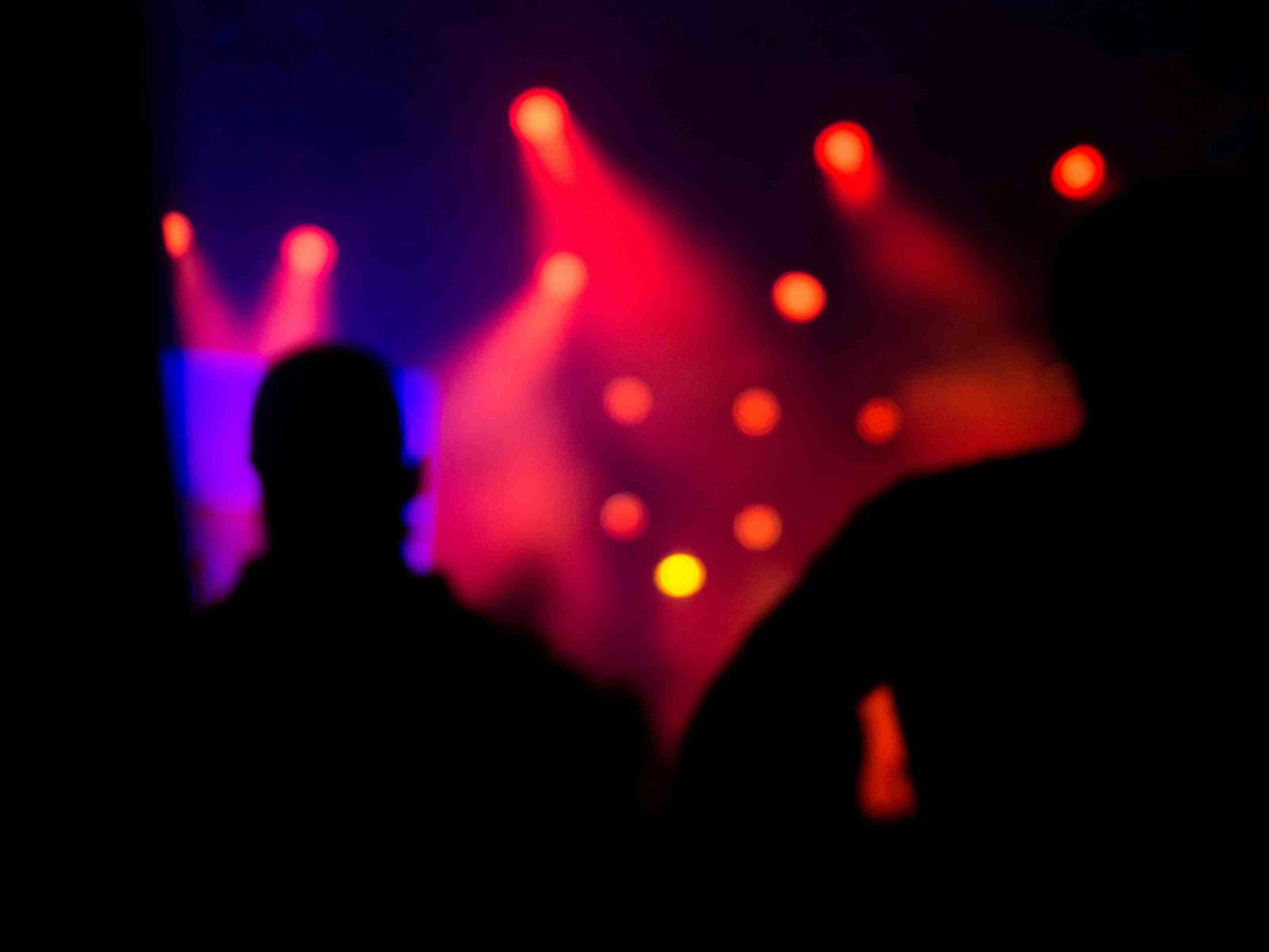 7. Catch a Live Stand-Up Show at LOL Comedy Club
If you're looking for something a bit different for your night out in the town, why not look at LOL Comedy Club? This place hosts regular stand-up nights featuring local comedians around once or twice a month, so there's a chance you might catch one while you're here! You can always check the website to see who's on and when, as well as to secure tickets so you don't miss out.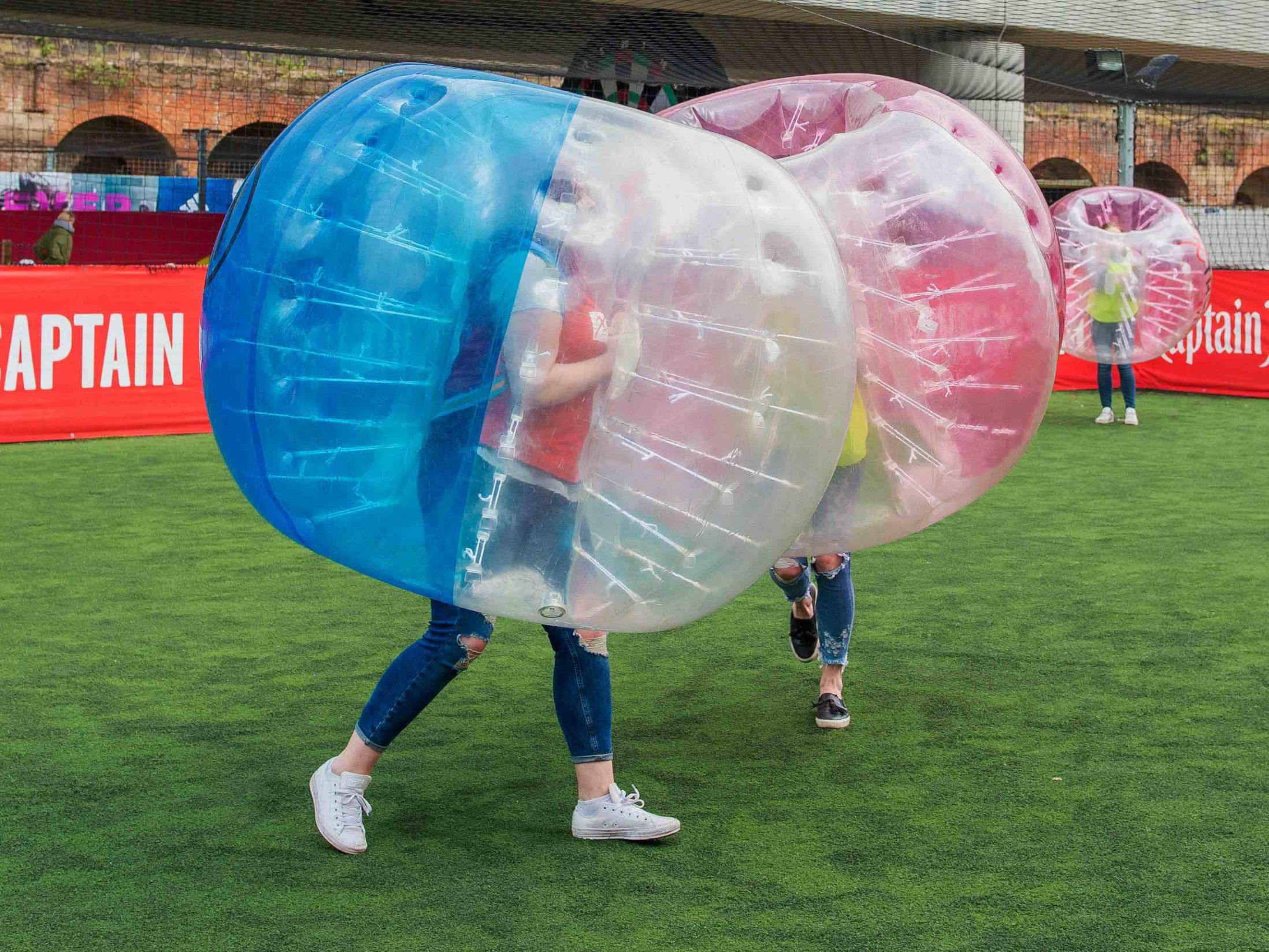 8. Bubble Mayhen
If high-energy fun is what you're after, then Bubble Mayhen in Bournemouth will be right up your street.
This wacky experience takes place at sports facilities such as Goals or Powerleague, where you'll get to jump in a giant inflatable bubble suit before your activity host explains the rules of the games you will play.
With lots of rolling, jumping and bouncing around guaranteed, this activity is guaranteed to be a hit that everyone will love and remember for years to come!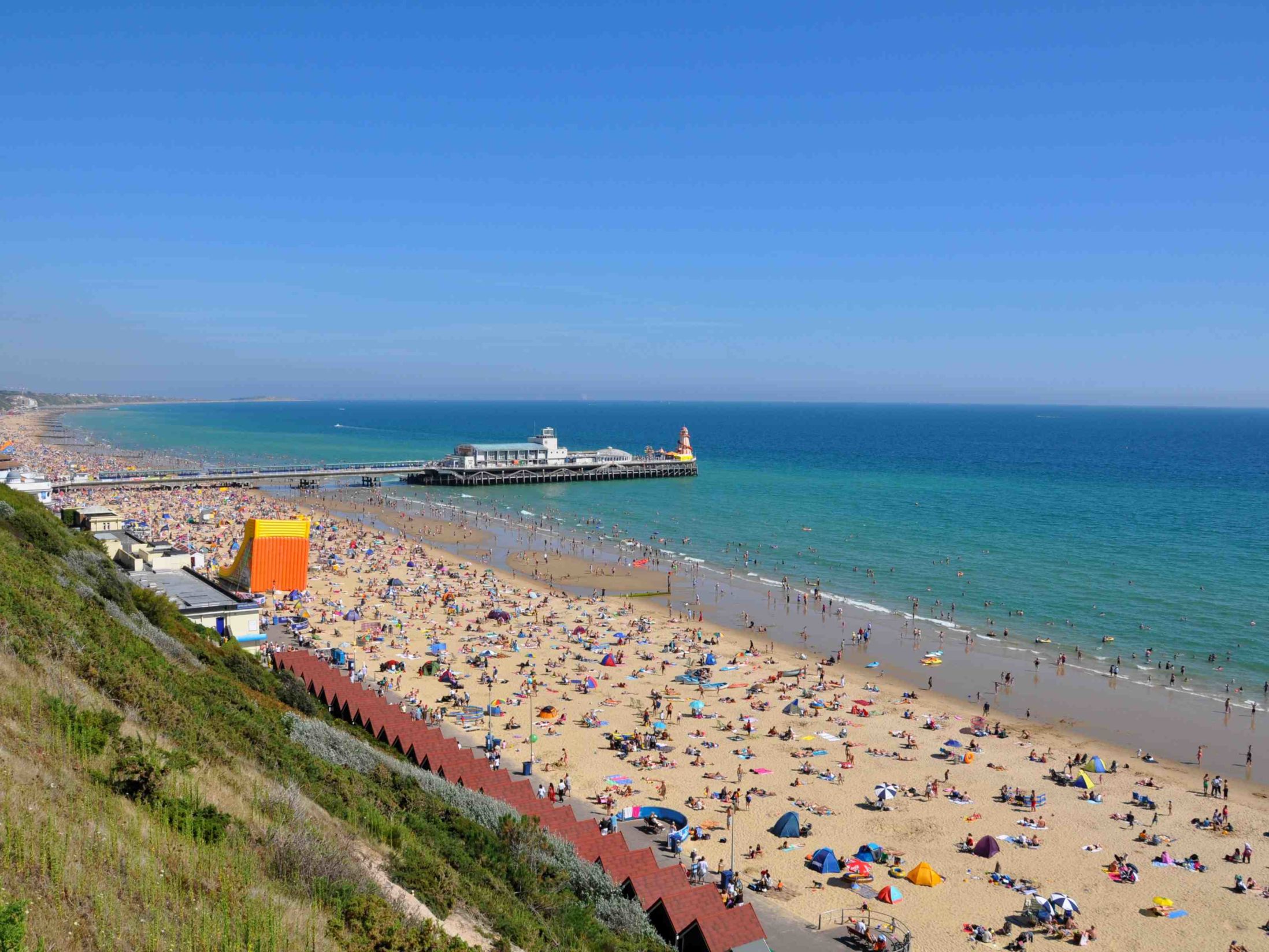 9. Have a Day at Bournemouth Beach
Being a seaside resort town, it would only make sense to spend some time at Bournemouth Beach... especially if the sun's out! In fact, the entire beachline stretches from Sandbanks in the east to Hengistbury Head to the west, covering just shy of 10 miles.
What's best is that you can drive right down to the beachfront, where you'll find tonnes of space to park right next to the sand. If you're on foot, you can also easily reach the beach from the town centre in less than 10-15 minutes.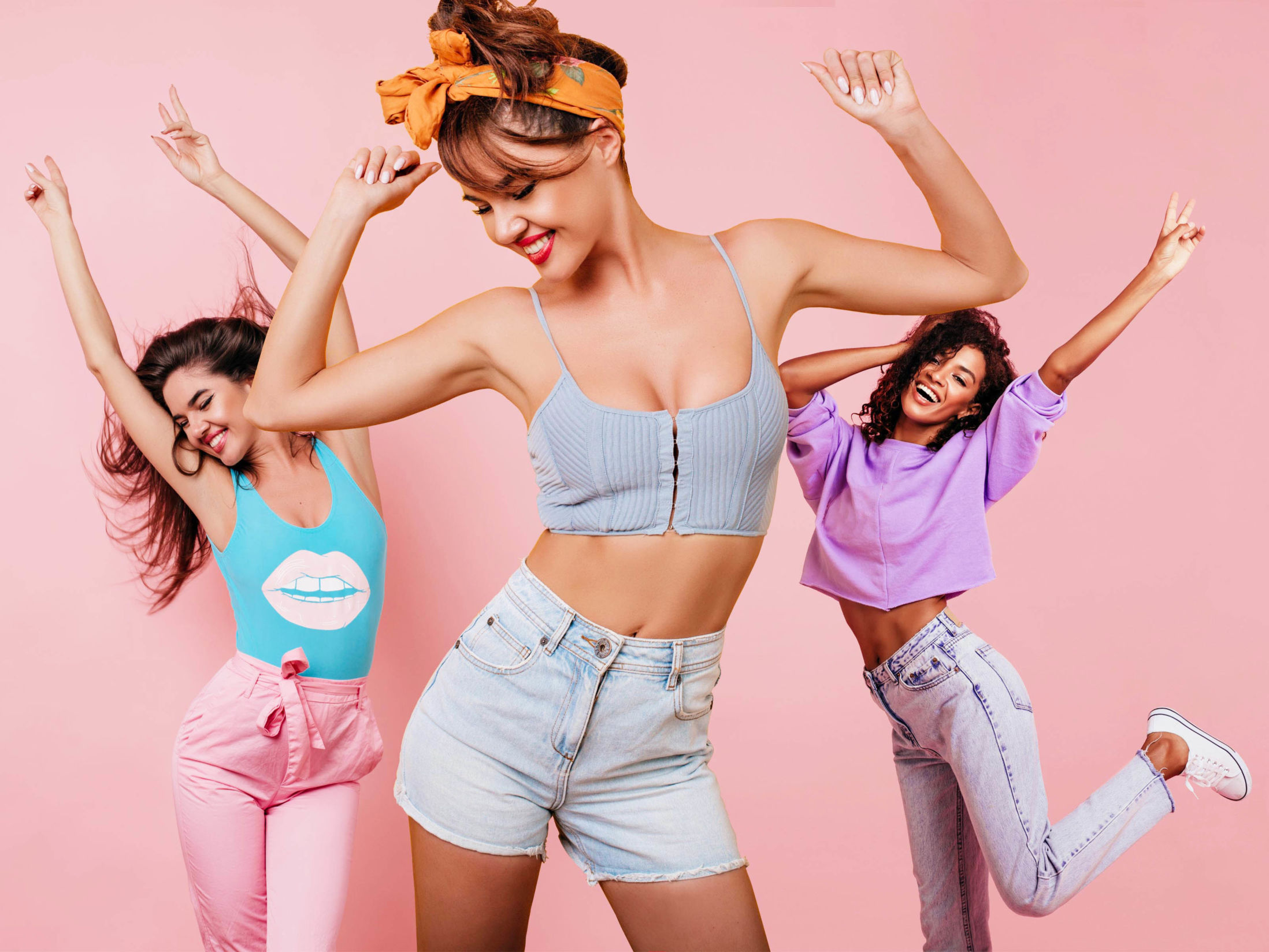 10. Hen Party Dance Class
Step into the shoes of your favourite band or artist and learn a fully choreographed routine with a fantastic hen party dance class in Bournemouth.
Of course, being experts in dance, we can't recommend these enough; they're the perfect way to get active and learn a completely new skill without any prior knowledge or experience needed!
With over 40 themes to choose from, ranging from Beyonce's biggest hits to ABBA and a whole lot more, these classes are led by experienced and friendly instructors who will guide you all through the routine at a pace that suits you!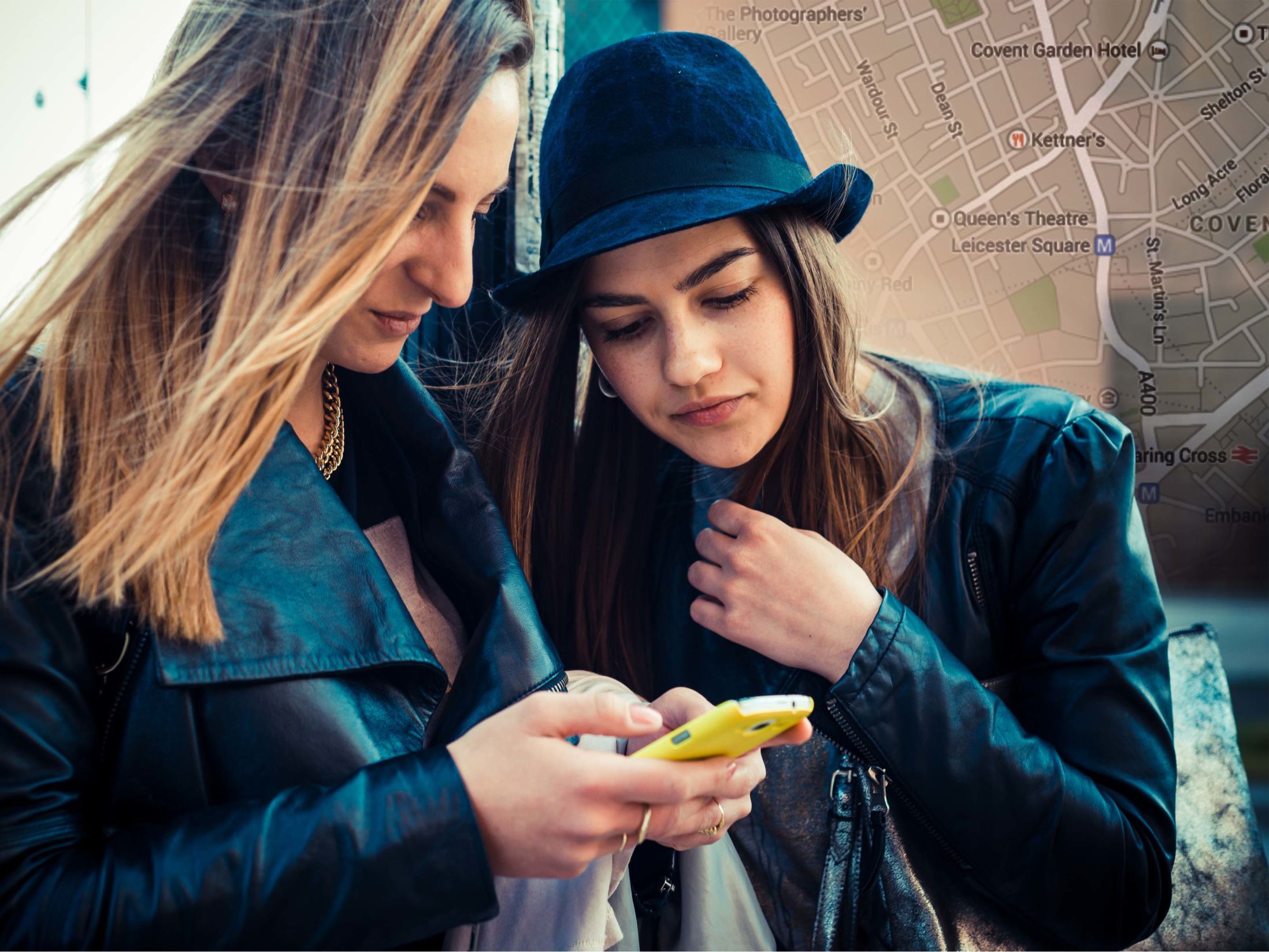 11. Smartphone City Treasure Hunt
We all love exploring new places but being glued to Google Maps all day is no fun… that's why a Smartphone City Treasure Hunt in Bournemouth for hen parties is the ideal solution.
With a bespoke game app to download and play along with, you can pick up and start this activity whenever you like! When you do start, you'll split into smaller groups before you make your way to various GPS hotspots around the town.
At these, you'll get to complete challenges and answer questions in a bid to win points, meaning that the team with the most points scored at the end of the day will be named the overall winner!
12. Olympic Shames
If ridiculous hilarity is your thing, then an Olympic Shames hen party in Bournemouth is more than perfect for you and the girls!
Splitting into two teams, this side-splitting, innuendo-themed activity sees you all go head-to-head in a series of games that will have you rolling around on the floor in fits of laughter.
---
More Information for you
With tonnes of dance themes for hen parties on offer , don't wait around to book in your epic Bournemouth hen party dance class with us and give the bride-be-be a send off to remember!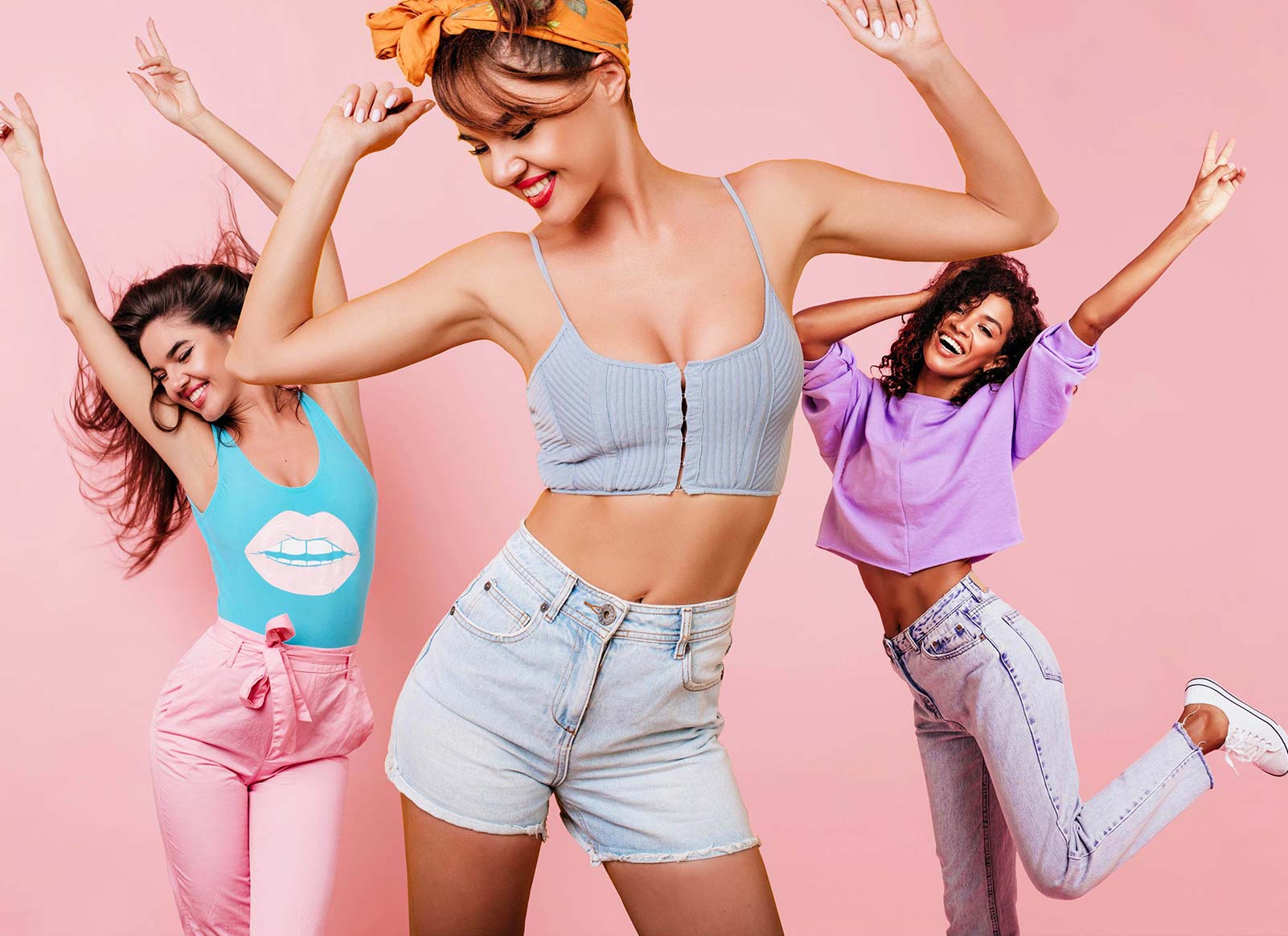 Experts in Dance Classes across the UK & Europe
One Price – Venue, staff & props all included
Tried & Tested – 2000+ reviews on Trustpilot
Hassle-Free – Simple online booking process