Decoration Ideas for Hen Parties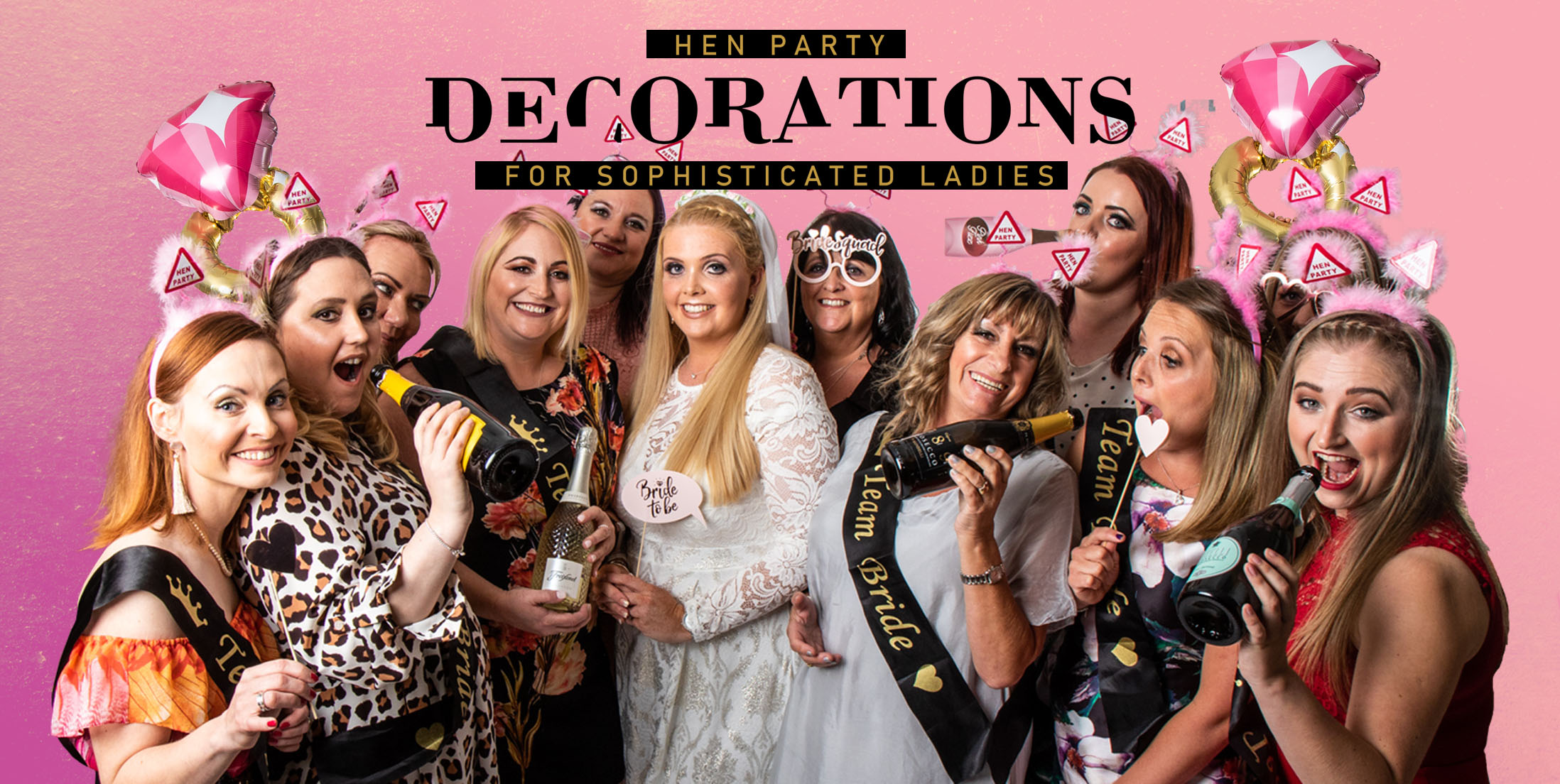 With these hen party decorations you will be able to transform your event into something memorable.
If you are in charge of planning a hen party you will want to make sure you remember every last detail, including the hen party decorations! Sometimes something as simple as a balloon or banner can completely transform your event and below you will find a variety of different decorations and accessories that are perfect for your celebrations.
Decoration Collection.
What Are Hen Party Decorations?
Hen party decorations are a way to completely transform your event and make it a little bit more personalised and suit the bride to be more. You can go all out with your decorations or keep them simple but effective. Once you've seen what hen party decorations are available you can then decide what theme you want to go for and how many decorations you'd like.
Where Can You Find Hen Party Balloons?
Hen party balloons make a great addition to your hen weekend if you want something simple but effective. Below we have put together a list of balloons that will go great with the rest of your hen party decorations for sophisticated ladies.
Fabulous Hen Do Banners
Hen party banners are another great way to add some decoration to your celebration, whether you want something simple or you want to go all out. We have found a great variety of hen party banners that will be perfect.
Hen Party Sashes for Everyone
If you are going on a night out for the celebrations then hen party sashes are a great idea. They make your group known to everyone else so that they know exactly what you are celebrating. Whether you want to have matching ones or make the bride to be stand out with her own sash.
What Hen Party Accessories Are Available?
Everyone loves accessories, and hen party accessories are one of the most popular additions to a celebration. And there are so many that you can include in the weekend! Below you will find a variety of different accessories to suit all different groups of girls.
What we do?
We organise dance classes in Liverpool for hen parties and every major city in the UK. Our most popular are Spice Girls dance classes, ABBA themed hen do's and Beyonce dance classes.